Cold type and warm type, Lawson's "Ae noodle" tasting review of four kinds in total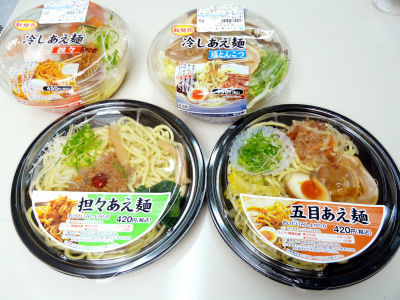 It is Ae noodle that has been on sale from Lawson on April 8 (Tue). The menu is "cold dumpling noodles (bearing)" "cold dumpling noodles (salt tonkotsu)" "five eyes noodles" "dressing dumplings", with noodles and sauce cold type, noodles and sauce are warm type There are 2 types.

Review from below.
Which do you choose? Enjoy the Ao nooda menu with Lawson
Cold type and warm type of dumpling noodles

The cold - dressed noodles.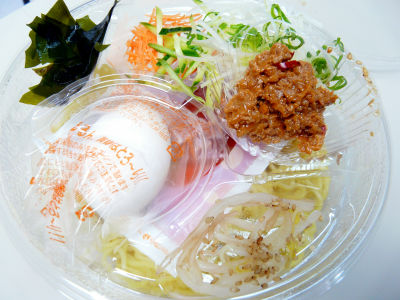 Slightly like this.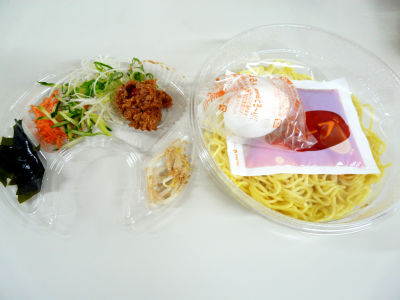 Place the appliance on the shelf.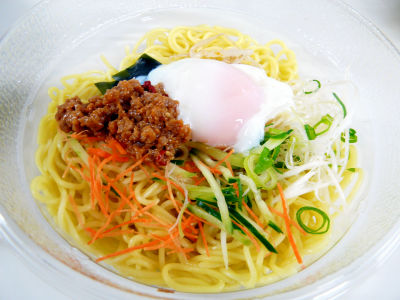 Then prepare soup and put it. Stir well and eat it.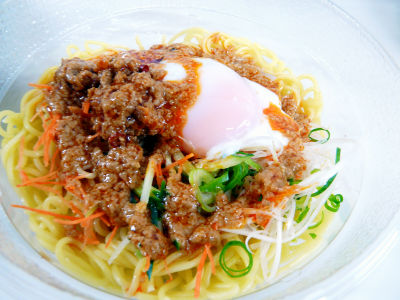 This is a cold noodle, salt pork.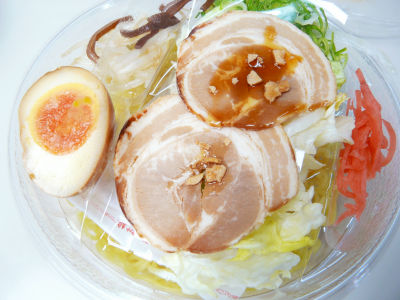 The soup was cold well.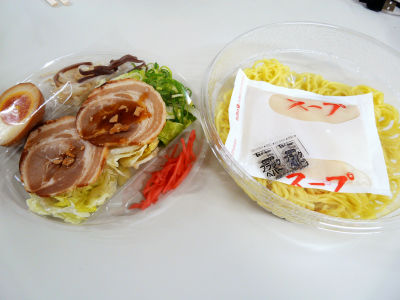 Complete with soup and black pepper on top.



Warm dough noodles are completed by microwave oven. This is Goken Ao noodle.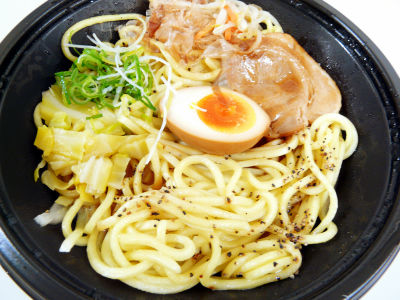 Traditional dumplings.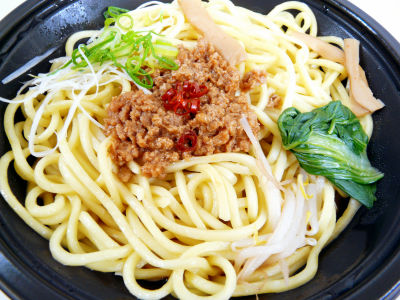 When I ate it, there was a difference in taste clearly between cold drawn noodles and warm dog noodles. Warm dumpling noodles have a slight rubbery elasticity on the sole and there is a strange crowd. For example, it seems like udon that does not have fire through. It is too bad because the soup is too hot and it 's pretty good seasoning. The fifth dumpling noodles are rich in Tonkotsu Oil Sake and are not entangled with too much and are in trouble.

Meanwhile, it is exquisite to arrange for cold dumplings, hot pepper soup and half-egg eggs. At the same time as the spicy, the melting and sweet taste of the egg is transmitted and it is more delicious than ordinary warm tomato noodles. Salt Tonkots also makes the flavor of black pepper accents, it matches well with salty and it is quite tasty. Tamago and chirashou are also good feeling.

Two cold noodles are 450 yen, two kinds of warm aeong noodles are 420 yen, so if you buy anything I think that it is good to buy a cool person without sparing to give out 30 yen.