Mobile phone terminal "Instinct" that finally becomes "iPhone killer" appeared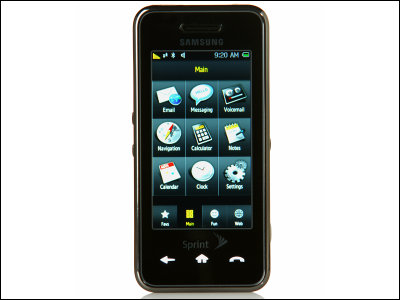 Samsung announced the mobile phone terminal "Instinct" as the terminal of "iPhone killer".

By installing a touch panel that can perform all operations, intuitive operation is possible, and it also has multimedia functions such as music playback.

Details are as below.
Sprint | News Release: Samsung Instinct (TM), Exclusively from Sprint, Brings Speed, Simplicity and a Fully Integrated Touch-Screen Experience to Wireless Marketplace

According to this release, Samsung's "Instinct" mobile phone handset released this time has a 3.1-inch touch screen, 2 million pixel camera, Bluetooth, GPS and so on, full browser and games etc. are also available Thing.

And in the United States, we can partner with the mobile phone company "Sprint", so you can purchase music using the "Sprint Music Store". It supports microSD up to 8 GB.

This is Instinct. Intuitive interface is adopted.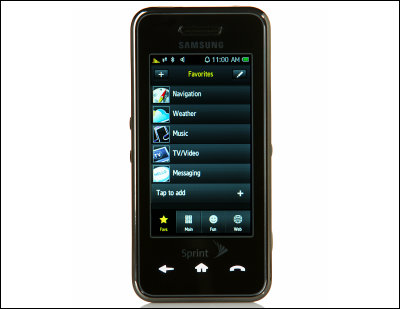 It is possible to use it in the horizontal screen. You can enter characters using the virtual QWERTY keyboard.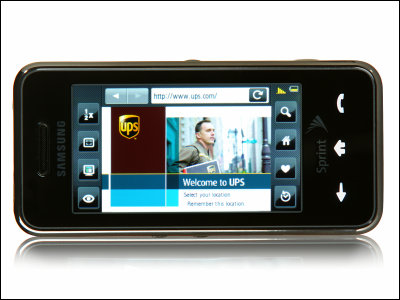 As a mobile phone terminal equipped with Touch Legato which can be operated intuitively already in Japan, "SoftBank Mobile"FULLFACE 2"If it is released in Japan, will it be released from the company that is the only mobile phone company handling Samsung mobile phones at this time?