You may be able to change your mobile phone company without changing the model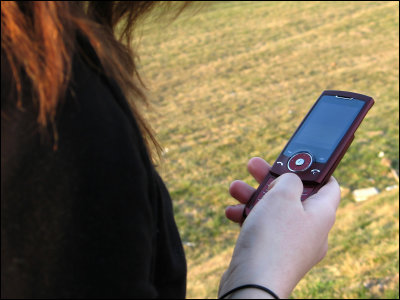 When trying to transfer a cellular phone company, it is necessary to repurchase a new mobile phone, except for some terminals, but according to the Yomiuri Shimbun news report, in the future you can buy your favorite company with one mobile phone It seems to be able to choose.

It may be good news for users that they will be able to transfer easily without having to change the cost of transfer to a minimum.

Details are as below.
Next generation mobile phones, unified communication system to compatibility with terminals: economic news: money · economy: YOMIURI ONLINE (Yomiuri Shimbun)

According to this article, next-generation mobile phones scheduled to start around 2010 will be equipped with "CDMA 2000 1x"Au adopting the third generation mobile phone"W-CDMA"NTT DoCoMo and Softbank Mobile promoted"LTE (Super 3G)It seems to be in a direction to adopt.

As a result, since the communication method of each mobile phone company is shared, and the Ministry of Internal Affairs and Communications intends to be able to use "SIM card" which is an IC card for identifying individual's telephone number in principle also in another company's terminal, Next-generation mobile phones will be able to freely choose a combination of favorite terminals and services.

Is not it time for a mobile phone company that will offer attractive services to be chosen rather than to compete at the terminal in the future?