EMobile Announces Two Models including Voice Call Service Started, High Performance Smartphone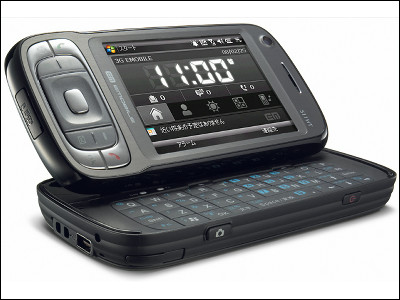 GIGAZINE told us that e-Mobile initiated voice call service and announcing a voice communication terminal before, but today it was officially announced that it will start on Friday, March 28 .

According to it, a smart phone with high function "EMONSTER (E-monster)It is announced that 2 models such as "Sold out" will be released.

Details are as below.
NEWS | e-Mobile's first mobile phone
"S11HT (EMONSTER)" (E-monster), "H11T" 2 models appeared
~ Starting reservation reception from March 1, 2008 ~ | eMobile

According to this release, there are two types of voice-enabled terminals that appeared this time, "S11HT (EMONSTER)" and "H11T".

This is a smart phone "S11HT". Sliding QWERTY keyboard terminal adopting Microsoft Windows Mobile 6 Professional Edition Japanese version as OS. The LCD is a 2.8 inch QVGA with built-in GPS function, a 3-megapixel auto focus type digital 8 × zoom CMOS camera, a microSD slot, a comprehensive model equipped with a wireless LAN function conforming to IEEE 802.11 b / g and Bluetooth 2.0 It has become.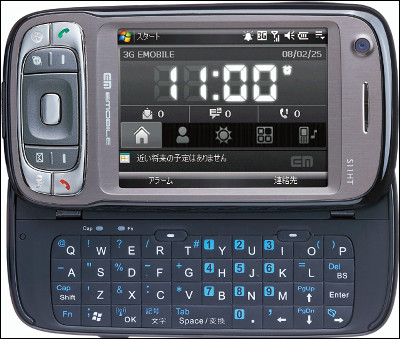 And Toshiba's "H11T". Pursued usability and function as a telephone, a full-featured voice terminal equipped with 2.8-inch wide QVGA liquid crystal and 3.24 million pixel camera, 1 segment, microSD slot, Bluetooth. We plan to develop four colors of black, white, blue and pink. It corresponds to "domestic roaming" which can use NTT docomo's network.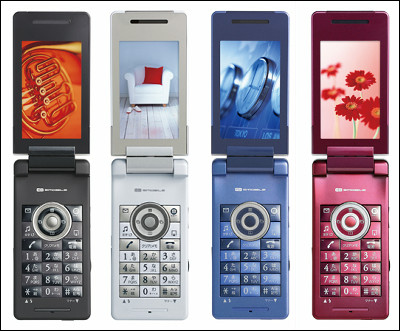 Both are compatible with 3.6 Mbps high-speed communication, and it is also possible to connect to a personal computer and use the modem.

It is worrisome price, but when you contract "S11HT" with "Basic" plan is 67980 yen, paying 1000 yen every month for 2 years is 19980 yen when using "subscription assistance". "H11T" is 57980 yen in basic plan, 9980 yen in "subscribing assistance".

· Next article
Details of EMOBILE voice call service clearly, call flat rate and domestic roaming also - GIGAZINE