KDDI finally announces smartphone "E30HT" for au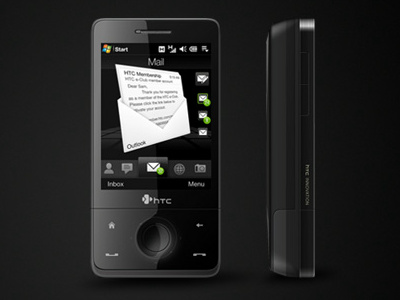 The other day at GIGAZINEWe will announce au will release smartphones this weekAlthough we talked about, Smartphone "E30HT" which officially adopted Windows Mobile 6.1 today was announced today.

As a major mobile phone company, au is the last to release smartphones, but what kind of model will it be?

Details are as follows.
Release of a new lineup for mobile phones for corporate customers | 2008 | KDDI CORPORATION

According to this release, KDDI will release a smartphone "E30HT" made by HTC in Taiwan for corporate purposes in the spring of 2009.

"E30HT" is a full keyboard model which is supposed to be based on HTC's "Touch Pro", and the communication system corresponds to "CDMA 1x EV-DO Rev. A". It has about 2.8 inch VGA (640 × 480) touch screen and TouchFLO interface, camera with auto focus of about 3.2 megapixels, microSD card slot, Bluetooth 2.0 EDR, miniUSB port etc are carried. In addition, accurate sales time and price are undecided.

Will it be sold to individuals ...?