Unique cradle-shaped bed "Private cloud"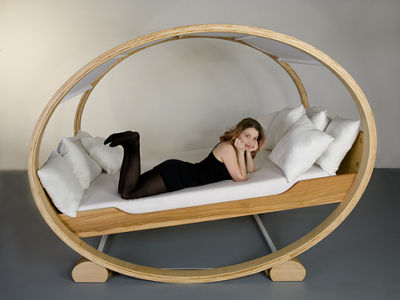 "PRIVATE CLOUD" is a bed that looked like a huge cradle. It seems that it actually moves fluently and may be good when you want to relax. The price starts from 4650 euro (about 736,000 yen).

Details are as follows.
Www.PRIVATE-CLOUD.de

From the front of the product.



Are you learning on the bed?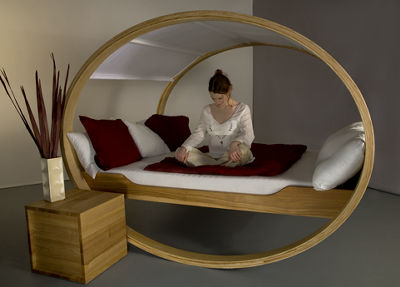 People who do not like shaking can also be fixed by using stoppers. If I fix it in a tilted state, I feel asleep.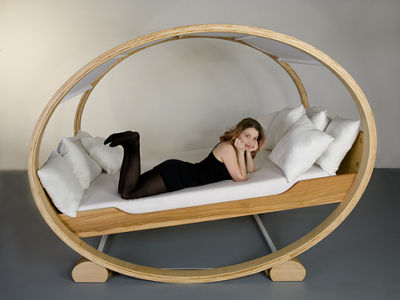 The size is 100 cm in length, it is 4650 euros (about 736 000 yen), it is up to 220 cm and it is 5350 euros (about 847 000 yen).