Sofa which becomes a bunk bed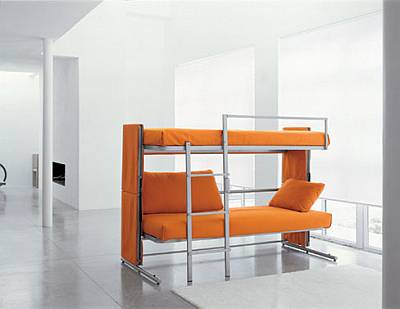 It is common for a sofa to become a bed when you defeat the backrest, but it is probably the first time to become a bunk bed. I wonder whether there is a necessity to do so ... ....

Details of the specification etc. are as follows.
DOC a sofa bed that converts in to a bunk bed in two secounds

The length of the bed itself is 193 cm, the width is 80 cm. Price is unknown.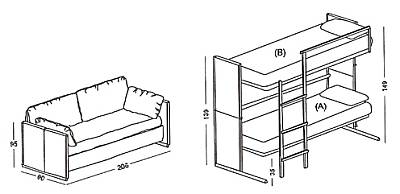 What a cute sofa like this ......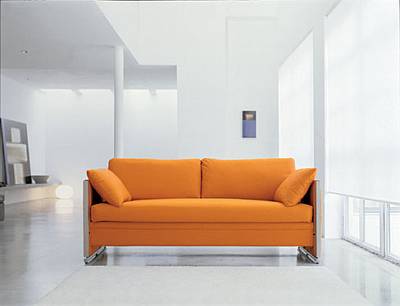 Like this ... ....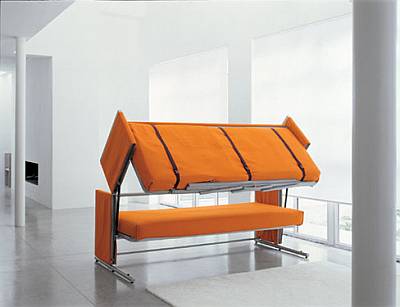 To the bunk bed in no time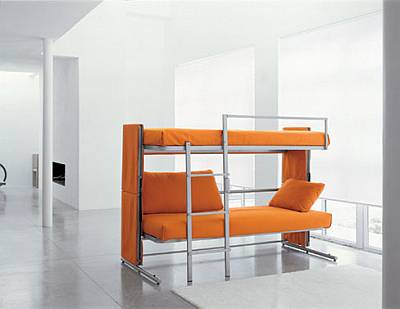 I do not quite know if it needs to be done so far ... but it is convenient, is not it.
in Design, Posted by darkhorse_log