I tried Nico Nico video, YouTube, video chat with a low price mini note "EeePC"


In GIGAZINE earlierI checked the performance of the low price mini-note "EeePC" Japanese version on the benchmarkHowever, the CPU was not bad for low prices and could be said to have practicality.

And this time I tried to see if you can actually watch popular video sharing service such as Nico Nico video and YouTube with EeePC or video chat with built-in WEB camera.

Details are as follows.
First of all, with attached IE 6 Yahoo! I have looked at JAPAN. Since the vertical resolution is as short as 480 pixels, it may be better to press full-screen mode by pressing F11 when browsing the web.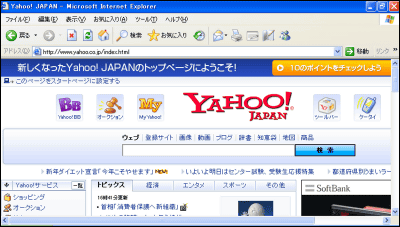 The top page of YouTube seen in full screen mode.



I actually played the movie. You need to scroll the screen, but you can play without discomfort. The sound of the stereo speaker is unexpected as well, so you can appreciate it normally.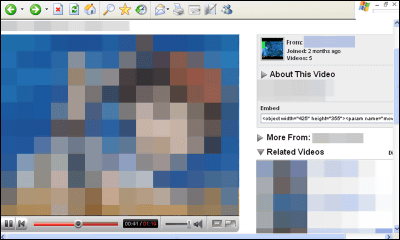 Next is Nico Nico Douga. It is somewhat inconvenient to need side scrolling.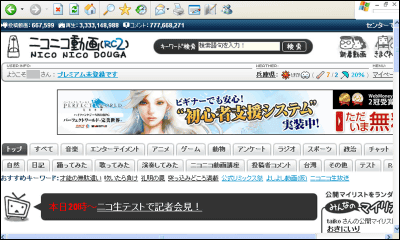 I tried playing the video. Depending on the movie, some frames may be dropped, but it may not be a problem for viewing.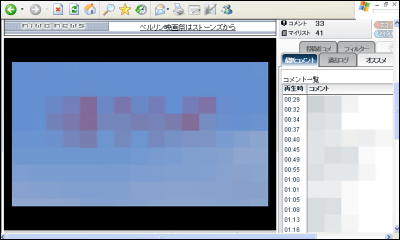 Next, I tried voice chat with video using the installed WEB camera with preinstalled Windows Live Messenger.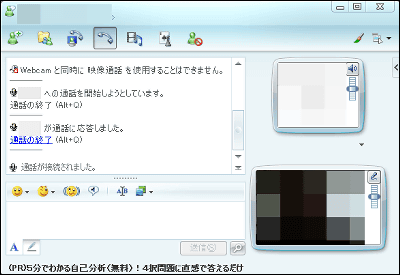 It seemed that it was impossible to send a moving image with the installed WEB camera as opposed to the limit of the hardware spec. However, there are 300,000 pixels and there is also the number of pixels, the quality of the camera itself is not so bad, it reflects your face to your opponent properly.

Finally, movie playback support softwareFfdshowInstalled the movie of 24 fps at resolution 640 × 360 encoded with DivX 6.8, and audio with MP3 (128 kb / s, 44100 Hz, stereo) into the SD memory card and played full screen on Windows Media Player, I could play smoothly without dropping frames.


Although there are some restrictions due to screen resolution and CPU specs, it is likely to be fully utilized as a sub-note because it can enjoy not only browsing but also popular video sharing service such as YouTube and Nico Nico video, video chat, video playback and so on widely I got an impression.

In addition to wireless LAN loading, it is lightweight and easy to carry around as it is compact, so you can easily walk around with a house and use it wherever you like.

· Next article
Japanese version of the low price Mini Note "EeePC 901" that has greatly improved power, haste photo review - GIGAZINE

Check the competence of "EeePC 901" you care about with benchmark - GIGAZINE

I just tried Nico Nico video and YouTube with convincing performance, "EeePC 901" - GIGAZINE