Hitachi Announces 500 GB Notebook HDD, the Industry's Largest Capacity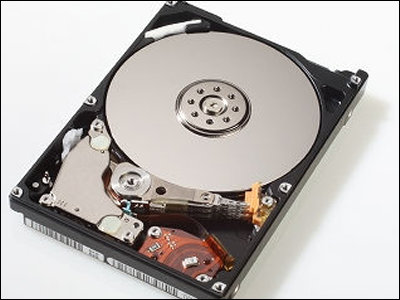 Hitachi announced the 500 GB HDD "Travelstar 5K 500", which is the largest capacity in the industry as for laptop computers.

When it becomes HDD of this large capacity, it does not take a close as compared with the desktop computer This is.

Details are as follows.
(PDF file)Half terabyte 2.5-inch hard disk drive for notebook PCs and mobile devices

According to this release, the 2.5-inch HDD "Travelstar 5K500" developed by Hitachi this time is the fourth generation HDD adopting the perpendicular magnetic recording system, it seems to realize the capacity of 500 GB. This is the industry's largest.

Moreover, in addition to adopting Rotational Vibration Safeguard (RVS) technology which prevents HDD performance degradation due to vibration from high performance speakers and the like mounted in notebook PC for AV use, the impact resistance specification at operation is 400 G and By doing so, we are strengthening the protection of user data.

By the way, the shipping time is scheduled for February 2008, and the model "Travelstar 5K500" corresponding to continuous operation such as server use seems to be in April to June.