I ordered a pizza hut "Maria-sama gimmeiru" pizza box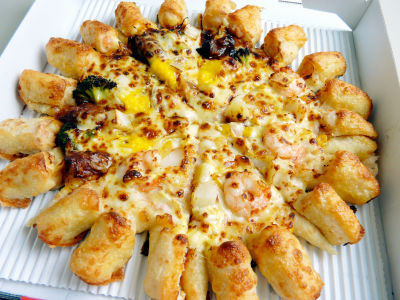 As I mentioned earlier,Tie-up campaign for Pizza Hut and "Maria-sama gift"I will order from online today so that it will be held from Monday, January 7th to February 13th (Wednesday) today.

The result is from the following.
Pizza Hut Maria with Delivery Delivery Pizza Campaign with Candidate Goodies

I ordered at just 12 o'clock. Pizza box of "Maria-sama gimmeiru" design seems to be delivered to everyone who ordered M size, so I was looking forward to it.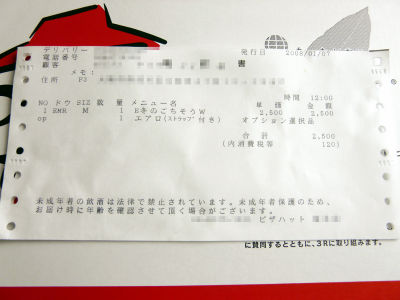 But as usual we arrived ... a box.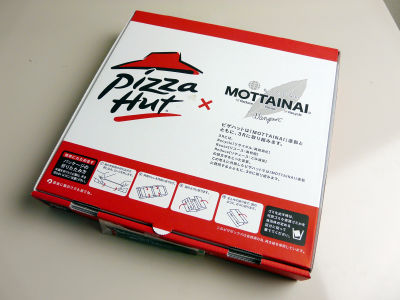 Calling Pizza Hut and asking it, I heard that the upper one is confused. I got a call back and received only boxes. Meanwhile, I ate a delicious pizza and waited a while.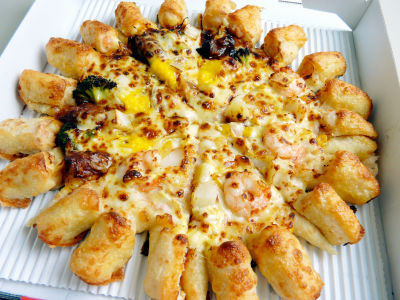 Pizza box which arrived "Maria-sama ga miteru" design. I did not expect to bother to deliver the empty box in the rain. Thanks.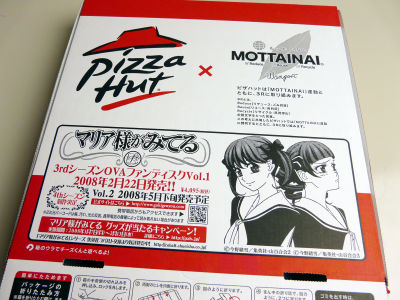 It seems that the 3 rd season fan disk will be released on February 22. It seems I do not yet understand the broadcast form of the 4th season where the production was decided.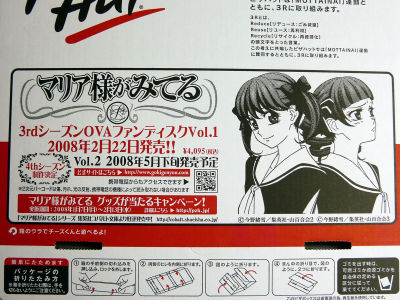 If you become a Pizza Hut Club mail member, you will get the following original wallpaper.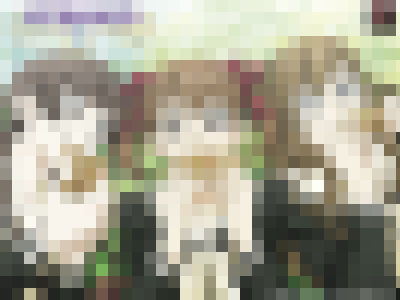 There are 2 patterns of wallpaper.