Shooting game "Devon Rex" fighting rivals with robots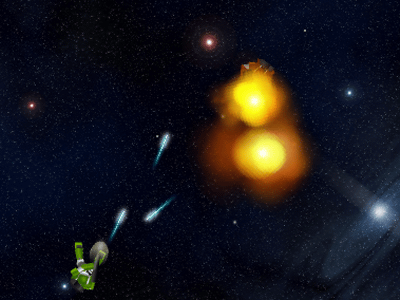 "Devon Rex" is a shooting game that gets on a robot equipped with a beam gun and a saber and fights one after another with three armed rivals as well. In fighting while flying around the universe it is hard to capture the enemy and you need to fight ahead to fight.

Details are as follows.
Free game, splax.net! Full-fledged robot shooting game "Devon Rex"

Title, the protagonist's robotGalaxy Drifting BifamTo appear inRound BernianI feel like it.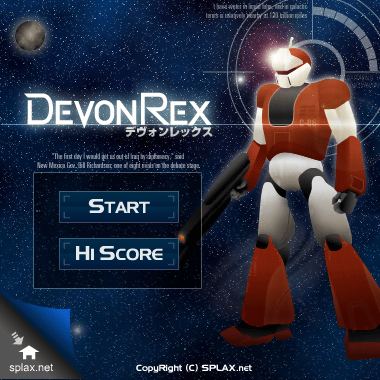 All operations are done with the mouse. The aircraft moves towards the cursor, clicking at a position away from the enemy attacks with a beam gun, when you click and click Saber attack. It will expand the shield barrier by long pressing, but be careful as not all attacks can be invalidated.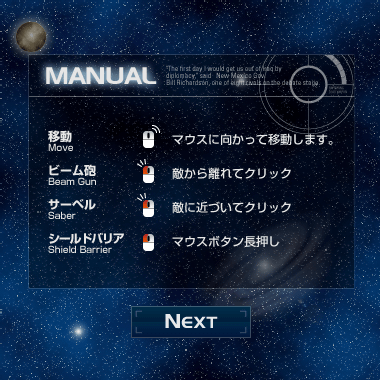 Orange is his aircraft.



The enemy is shocked to try to approach.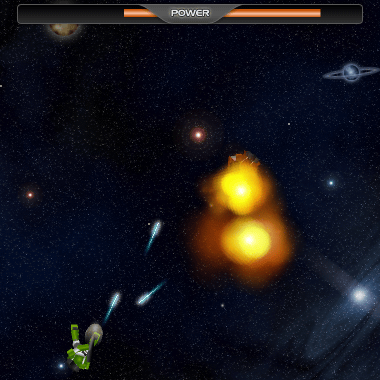 By clearing the stage you get a score with accuracy and power remaining.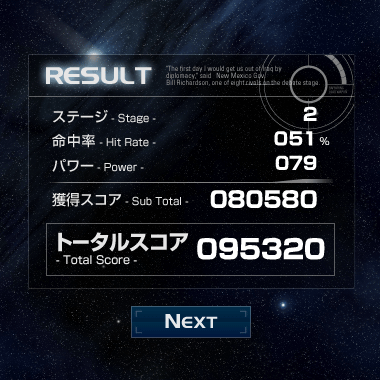 The third aircraft is strong indeed.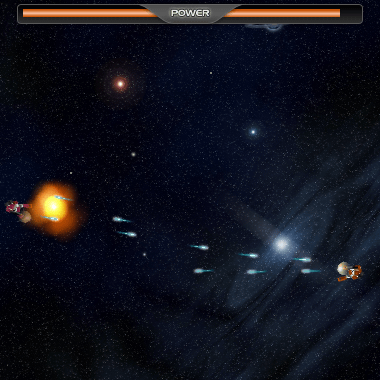 I was knocked down.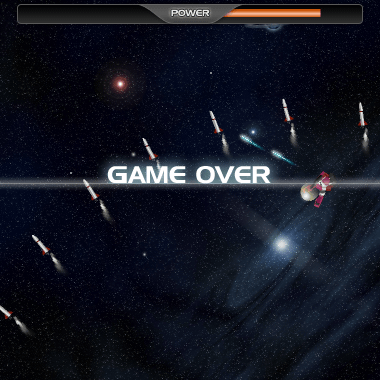 The damage the saber gives is greater than the beam gun.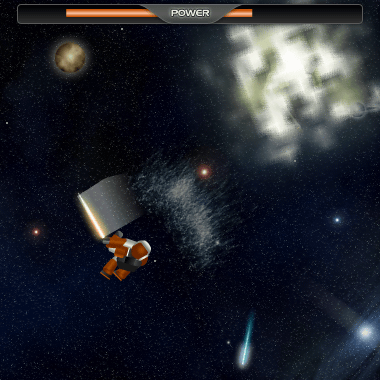 The enemy attacks missiles as well as beam guns.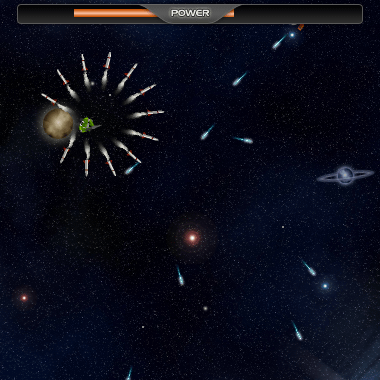 Approach with the skiing, saber attack.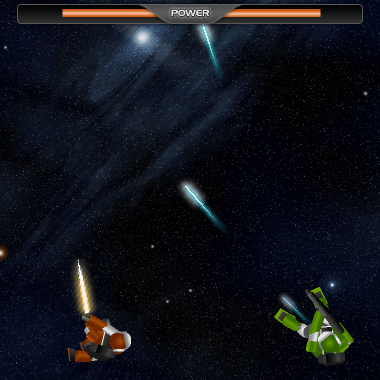 Shoot at the diagonal.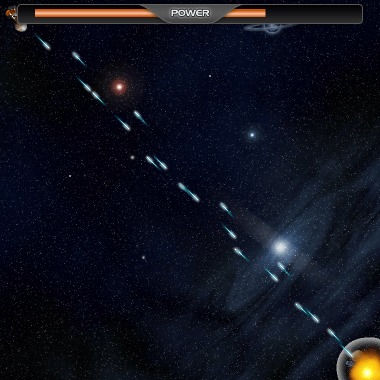 I tried saber attacks for the third aircraft to catch up, but ...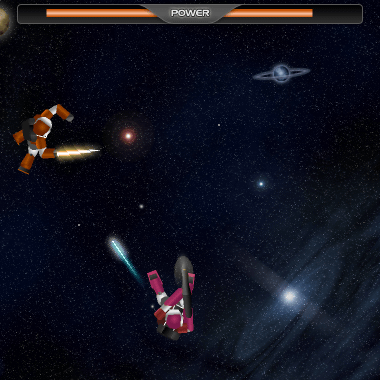 I lost again.