Calpis sparkling fruit cocktail is lemon-flavored and sweetness discreet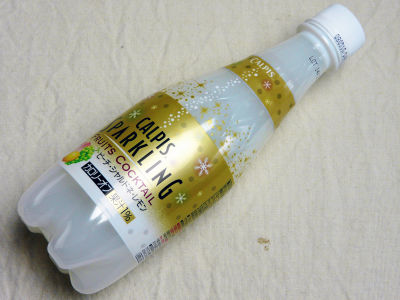 "Calpis sparkling fruit cocktail" newly released on November 26 is a milk carbonated drink that added peppers, Chardonnay, lemon to Calpis. "Calpis sparkling lime" released in June was popular and was released as the second volume. I tried purchasing with expectation because it is a milk carbonated drink that can be enjoyed by adults.

Well, is it one that meets expectations?
For Christmas and year-end and New Year holidays, adult oriented milk carbonated beverages with glamor
"CALPIS SPARKLING" FRUITS COCKTAIL "New Release
- The fresh taste of "Calpis" can be enjoyed with calorie -

raw materials. Peach, Chardonnay (grape), I can see the name of lemon.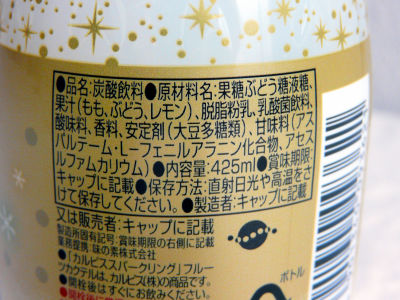 I poured it into a glass. It looks like the usual calpis soda.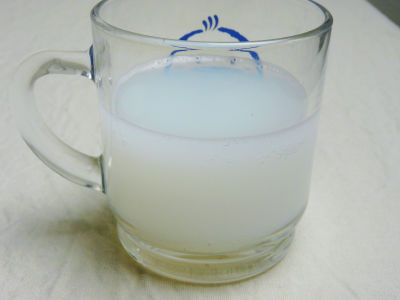 The taste is somewhat complicated. The sourness of lemon is heard, sweetness is considerably suppressed. Not much feeling of grapes and peaches, it feels like sour carbonated drinks. It may be the result that carbonic acid sparks, it makes the lemon acidity and bitterness strongly feel. It is a taste that pretty likes can be divided.