Variety of Pakistani rides to which decorations are attached with goths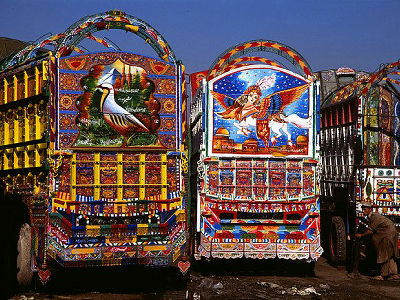 Trucks and buses in Pakistan have been decorated considerably. This seems to be a chance that the bus company began to decorate in order to draw attention of passengers in the 1920s, but recently it has been attached to lighting, and it is undoubtedly 3000 pounds (about 68 Ten thousand yen) It seems to put it around.

I tried collecting pictures of various decorated vehicles like that. It seems that there are decorations besides trucks and buses, so it may be said that it is no longer a country's culture.
Pakistan's Decorated Vehicles

I do not seem to be able to concentrate on driving.



I thought that there are many religious motifs, but it does not seem like that.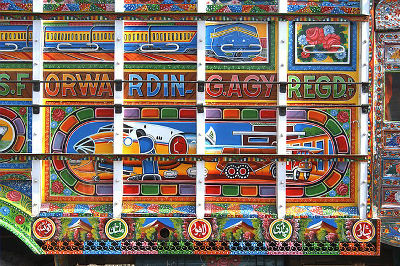 Bicycles are also fancy.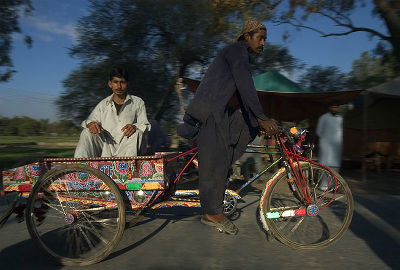 I am worried if it is too heavy to decorate.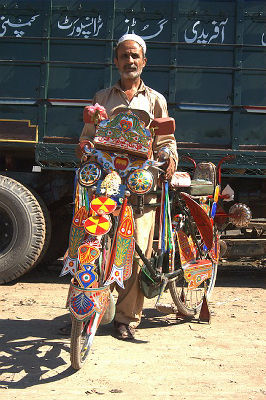 With light equipment, you can see a flashy figure even if it gets dark.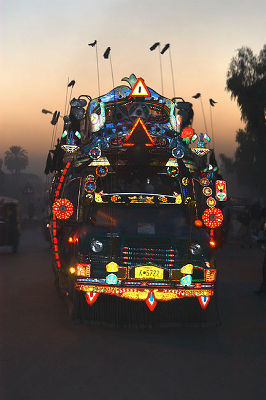 I draw an illustration carefully.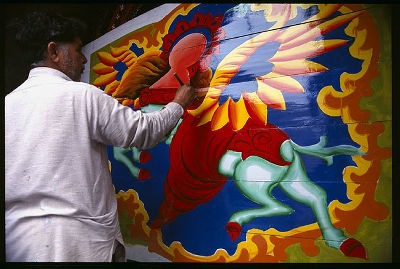 The tank is large in area so it seems there is paint.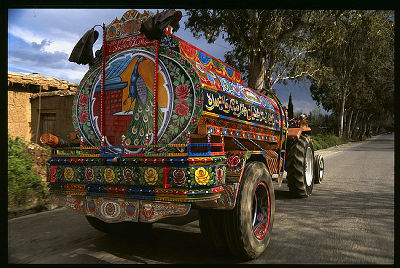 I am afraid that my eyes are on the top of the headlight.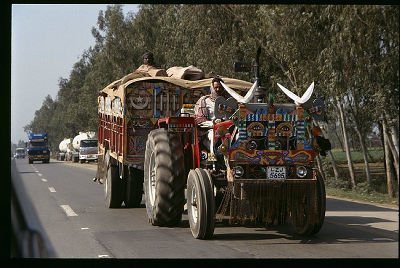 Vegetable green complements the colorfulness of the truck.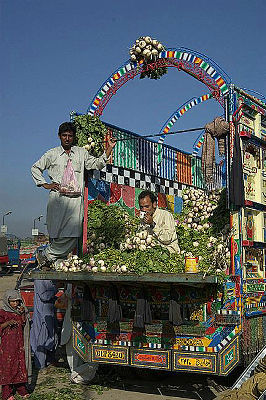 Vessel also ship.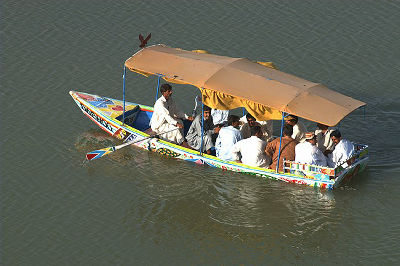 Full of hay.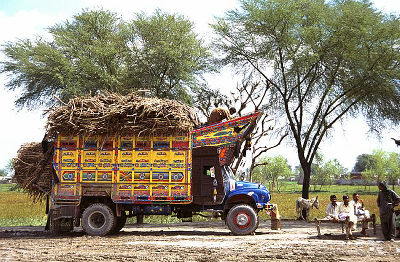 A movie reporting how ordinary tracks are being painted.
YouTube - Truck Painting - Pakistan