Simulation game "3rd World Farmer" to cultivate family while running farmers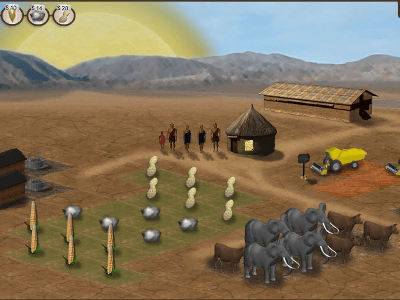 A simulation game where you become a farmer in Africa and feed your family while making agricultural crops and raising livestock "3rd World Farmer". Once management gets on track, it is almost a lifetime life, but it is a little hard to get on this orbit. It has become a game that you can realize how blessed developed countries are.

Play 3rd World Farmer Game Online - Arcade Town .com

title screen.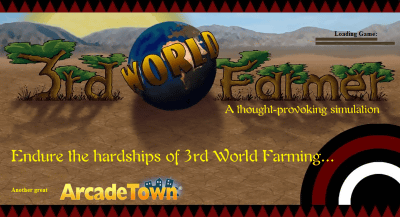 The game advances in the form of planting agricultural crops every turn, selecting actions such as buying livestock, finally advancing time and seeing the result of that action.



Immediately after starting. Families are 4 people, what they have is farmland and only a small amount of money.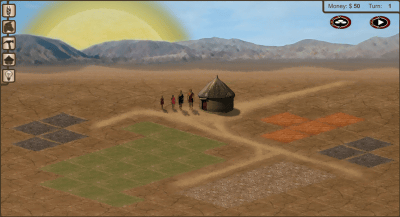 I will select the action from the menu in the upper left. The top row selects and plants crops (corn, wheat, cotton, peanuts from the left). The second row purchases chickens, pigs, cows, and elephants. As an animal other than an elephant, the elephant becomes a purchase as a labor force, and in order to buy it, it is necessary to arrange necessary facilities. The third row is purchase of agricultural tools (shovel, mowing grass, plow, tractor, reaper). The fourth row is the construction of sheds, wells and livestock huts. In the fifth row, various types of special items are purchased: "communication means maintenance", "transportation infrastructure improvement", "school construction", "hospital construction", "receiving protection of politicians", "crop insurance". The purpose of the game is to arrange all the items in the fifth row.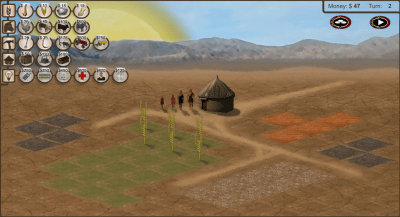 When you select an action and click the play icon in the upper right corner of the screen, the turn will proceed and the report will be displayed. Annual events are displayed in the upper left. Various events such as increased harvest and some agricultural crops are annihilated, but only minus events except harvests. This year I planted wheat 9 and it was a good harvest, so the revenue is $ 126.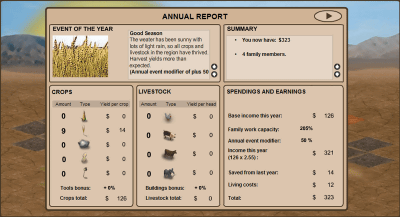 An example of a minus event. All the wells have been lost.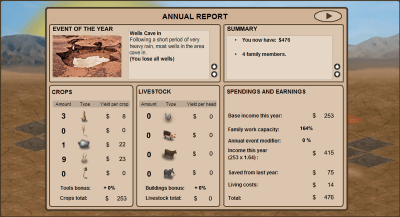 Central bank failed and living expenses soared.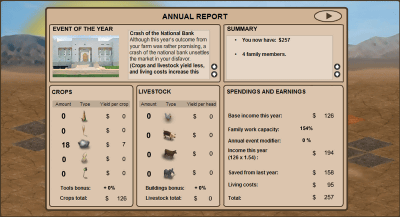 Momentary father. You can make a child while "Fertile" is "Yes".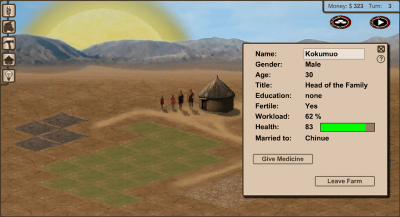 Select a married woman and click "Have Baby" to make a child. There is no failure. Since labor is halved during pregnancy, let's stop the time when households are in pain.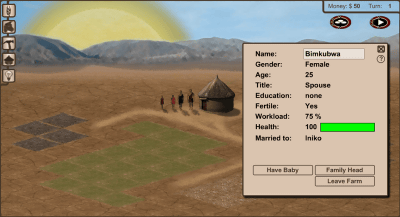 Despite wanting children to go to school, tuition fees are a heavy burden on the early households.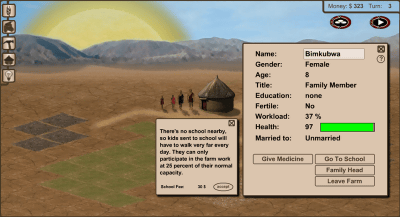 There are two kinds of marriage. One is to move to another place with a new companion.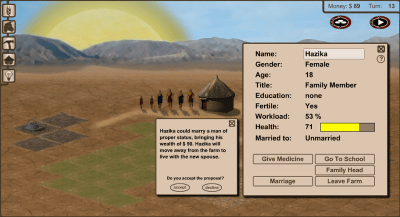 The other one will come to this farm. In the former case, because I will lose the labor force in exchange for money, I want to choose the latter.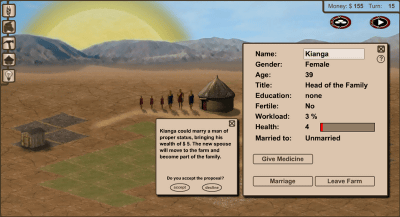 Since you earn income by just keeping your livestock, it will help the house, but it will be subject to looting or get sick with it.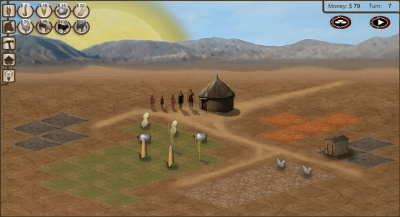 I bought a school because money accumulated. As an effect, the tuition fee will be lower.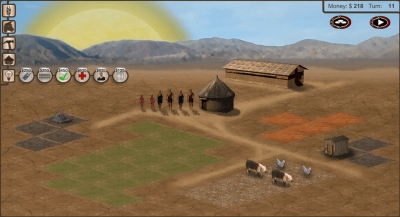 Since the profits obtained from livestock are in accordance with the purchase cost, we would like to have expensive cattle if possible.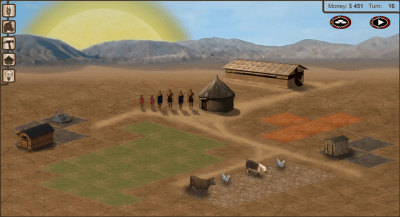 Agricultural crops are cheap but bonus corrections are large, and livestock has a difference that income surely enters.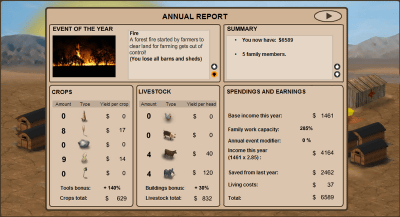 I built a hospital so I got medicine cheaply.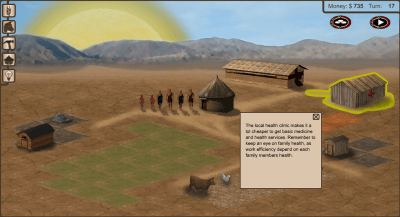 It became possible to live a fairly rich life.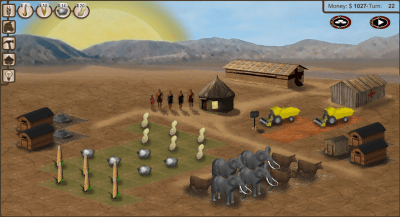 Purchase the last one and proceed with the turn to clear the game.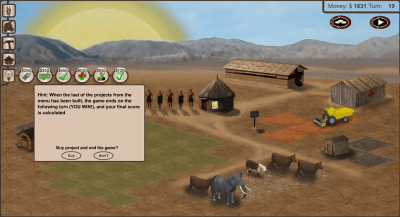 The final score looks like this. A period was struck in the life of 36 years in this land.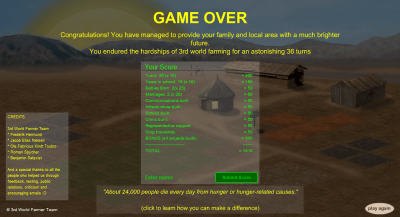 The basic strategy of the game is explained in detail in the following article of 4 Gamer.net.

【4Gamer.net】 [Feature] Revisit the "funness" of serious game "3rd World Farmer"