Extended function "Read it Later" that adds the "read after" function to Firefox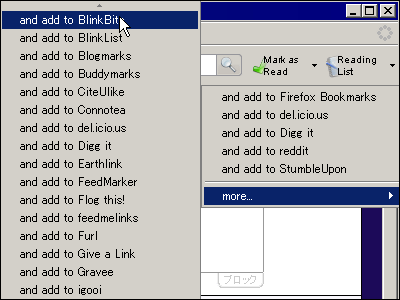 Since Firefox has a powerful tab function, it is possible to open pages you want to see one after another and read it, but the problem is "I do not read right now, but I want to read it later". Although I try to sort out by making folders dedicated to reading later in bookmarks, or trying to use an online bookmark service, it is troublesome.

So it's pretty nice to use it like this "Read it Later", Firefox not only adds a "read afterwards" function, but also can work with online social bookmarking services and more.

Installation and usage are as follows.
First of all, access to the following page for installing to Firefox.

The Idea Shower >> >> Read it Later - Firefox Extension BETA

Click "Install"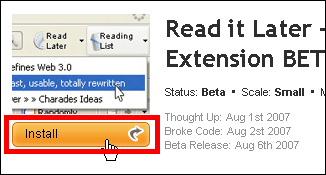 Click "Change settings"




Click "Accept"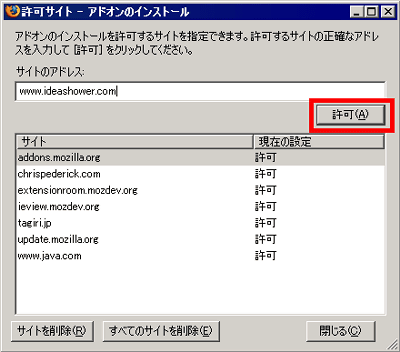 Click "Close"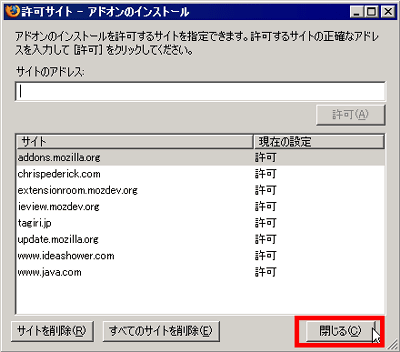 Click "Install" again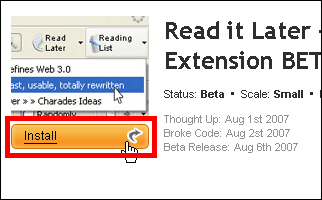 Click "Install Now"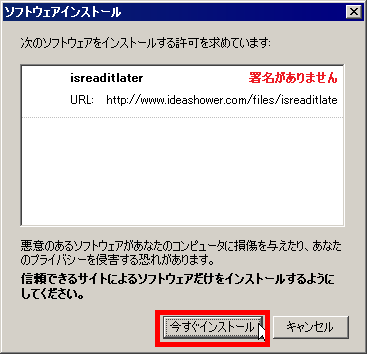 Click "Restart Firefox" to reboot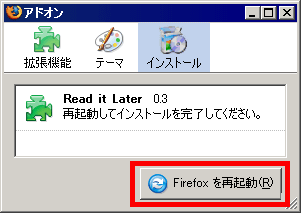 Then, these buttons appear in the upper right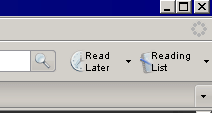 Next, as usual, start web browsing, right click on the link to the page you want to read later and click "Read This Link Later". Recording is complete with this. It is pretty easy because you do not have to bookmark after opening the page you want to read later. It might be quite efficient if combined with online RSS reader etc.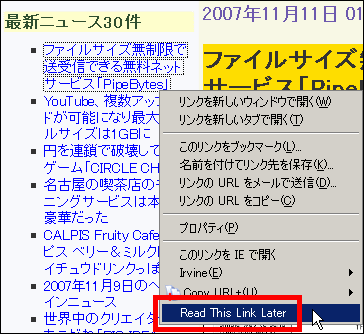 Also, if you want to read the page you are currently viewing later, just right click on the page and click "Read This Page Later".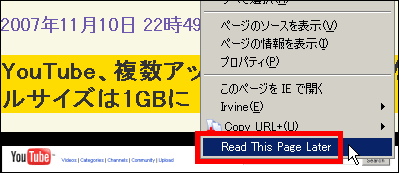 Once you've recorded a "read after" page, just click on this "Reading List" button. It jumps to the "Read later" page recorded each time you click.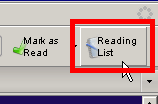 After reading, press "Mark as Read" and change it from "Read after" to "Read it again". Then it disappears from the list to read later.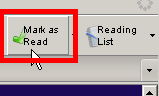 In addition to just finishing reading, you can also add it to Firefox bookmarks or to other online bookmarking services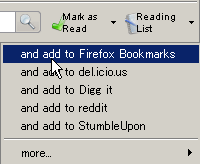 It is possible to cooperate with quite a variety of services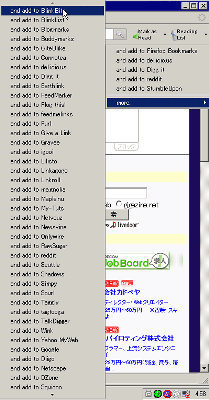 In addition, when I finished reading all the pages I was skipped over on this page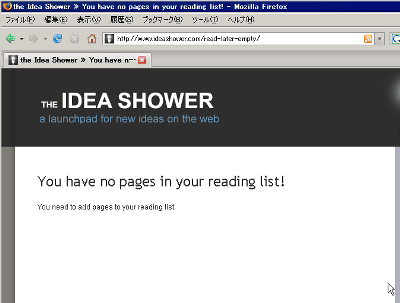 As a disadvantage, the list is garbled because it does not correspond fully to Japanese at this stage, and there is a point that it can not cooperate with the bookmark service in Japan. I think that if these improvements improve it would be an extensible function that is quite usable ... ... it is really regrettable.