Yamayoshi "Potato chips scented fried garlic taste" has a deep taste and aroma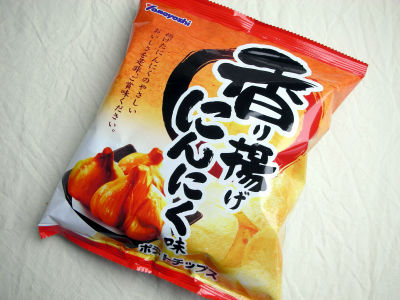 Yamagi confectionery (Yamayoshi) bought "Potato chips scented fried garlic taste" released from Monday, October 15. As a matter of saying "scented fried", the garlic smell which was puzzled at the moment of opening the bag was quite a thing.

Details are as follows.
When the bag was flipped over, recommended meals were on and fried garlic was pushed.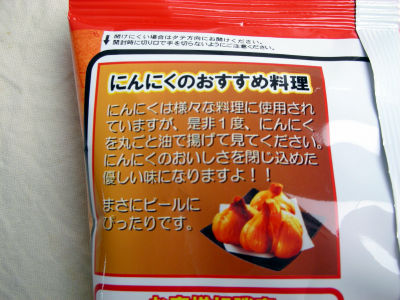 raw materials. Garlic uses garlic powder.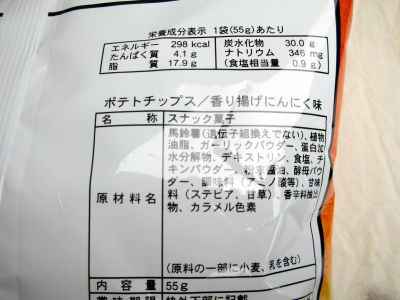 I put it on a dish.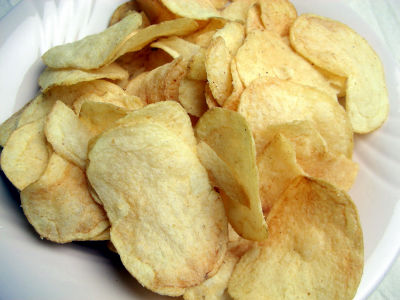 When opening the bag, heavy garlic smell flowed out from inside. There may be sticking to odor as it is just scented fried. However, this rich fragrance will disappear quickly when eating. When you eat potato chips of garlic, it may feel like odor rises from inside the stomach, but with this product it did not exist. It seems that it was a fragrance to the last to eat. However, it is not sticking out hands, and the garlic taste is attached firmly. When eating ordinary potato chips, the editorial staff who do not reach out much are crowded with us, and it flew away quickly.