"Maru-chan Masseva <SOBA MIX>" is thick and hard and rich in thickness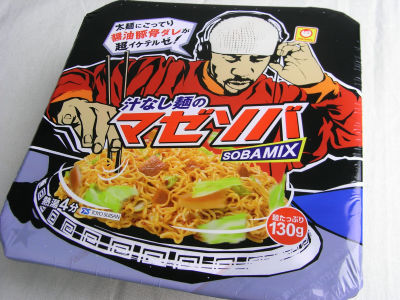 From September 18 (Tue) I bought a newly released Toyo Fishery "Maru-chan Maze Soba " and tried it. I was surprised at first that it was a little unusual ramen with no soup, but there was not much discomfort.

Details are as follows.
Toyo Suisan Co., Ltd.: Coffee Notice of New Release

Raw material is like this.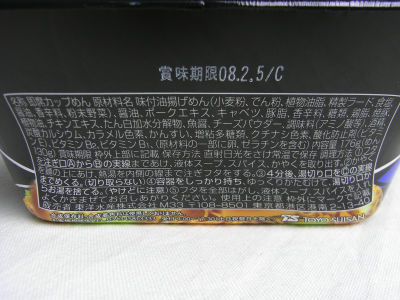 How to make it.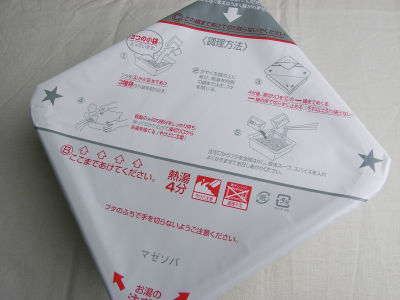 Inside three sachets, quickly, postponed liquid soup, spice.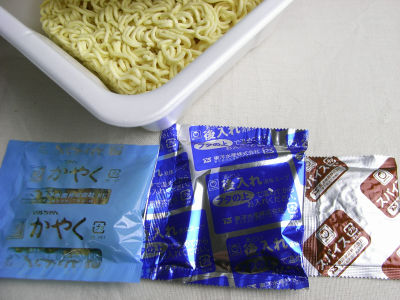 Pour hot water and wait 4 minutes. In the meantime warm up the liquid soup on the lid.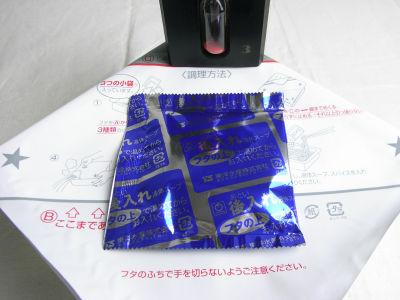 I got a bathtub.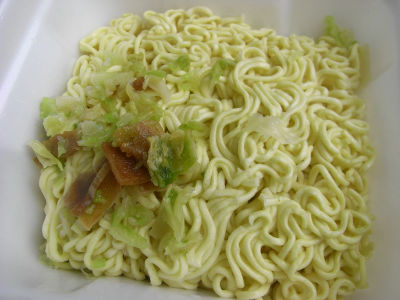 Place a liquid sauce. Both sauces as sauces and salted fried noodles are different.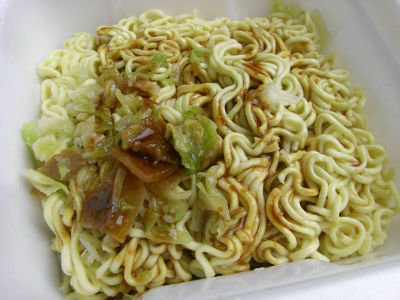 Mix.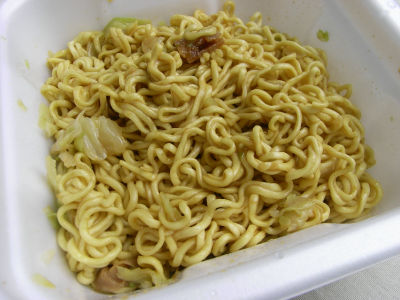 Spice up.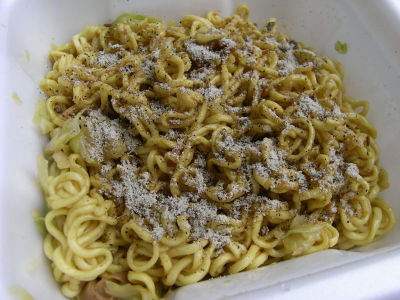 Mix it further and get ready.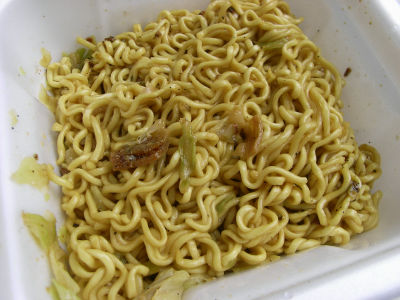 I imagined soybean-fried soba with a little taste, but it looks quite heavy like Tonkotsuki soba. The hen is thick, hard, elastic. Spicy was added and the scent of pepper and garlic spread. Certainly this is not ramen noodles, no juice ramen. How about the beginning? I thought, this is ant. It seems interesting if more kinds come out.