Itoen's "Wanhan Ginseng tea" is refreshing and easy to drink though it is healthy tea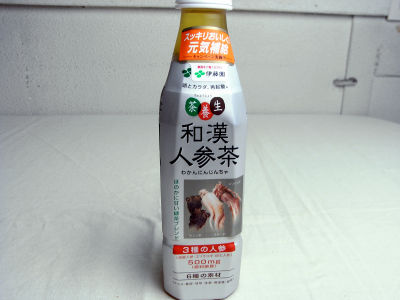 I tried to buy "Wan Hin Ginseng tea" Itoen released from August 27th. I do not drink such health-oriented tea so much, but it was refreshing and it was very easy to drink.

Details are as follows.
"Tea Care Wakasan Ginseng Tea" Started selling nationwide from August 27 (Monday): News Release | Itoen

The cap is the usual guy.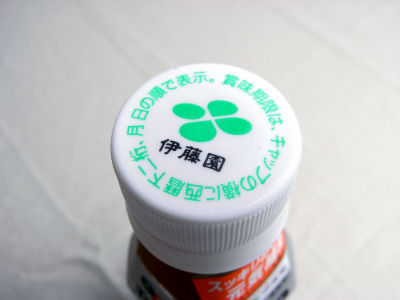 There are 3 types of carrots and 6 kinds of materials. Three of the materials are for refreshing.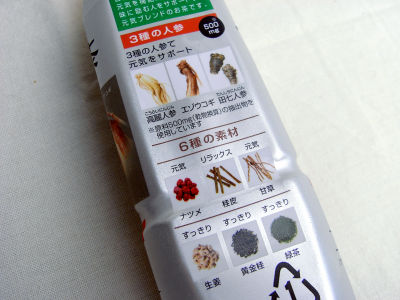 Raw material is like this.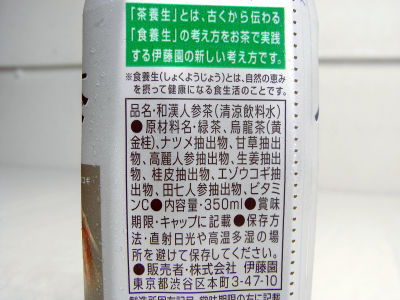 The color looks like green tea or barley tea drink.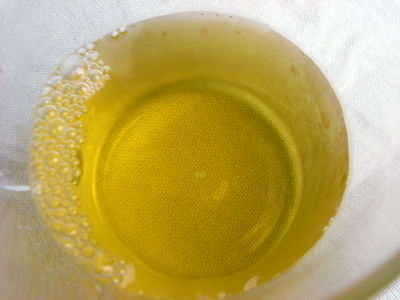 Viewed from the side.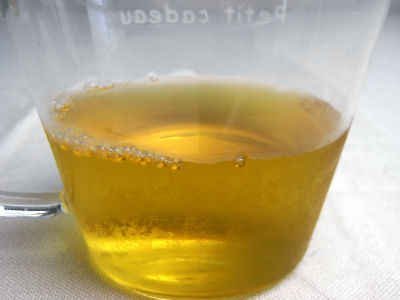 Although I tried drinking, after all, there is a bit of bitterness in the aftertaste, but overall there is a faint sweetness like barley tea and it is very easy to drink. It seems that she is saying "It's refreshingly delicious!", But this was not a lie. I think it is a pretty tasty and drinkable finish as health tea. Furthermore, it seems that you can deliver deliciously refreshing energy when you drink this tea.