I tried to compare "Tsukimi Burger" and "Half-Tama Tarry Burger"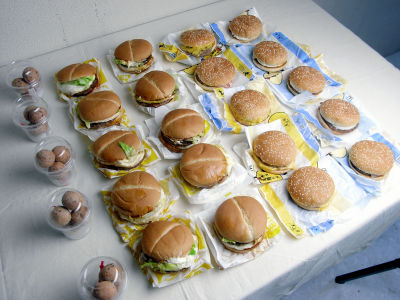 McDonald 's launched the classic menu "Tsukimi Burger" and "Cheese Tsukimi Burger" from today, as well as "Lotus Tiger Tiger Burger" and "W Mature Tama Territor Burger" are newly released from Lotteria. So I bought both and decided to eat and compare. Burgers using eggs, which side will you win?

In addition, Lotteria bought it as a dessert because the autumn-only "Sweet potato ball" of "SWEETERIA LOTTERIA" has also been released from September 7th.

Details are as follows.
Tsukimi Burger - McDonald's Japan

Lotteria | LOTTERIA "W semi-mature turtle burger" released

I bought it. Even a bag alone has become a pretty good number.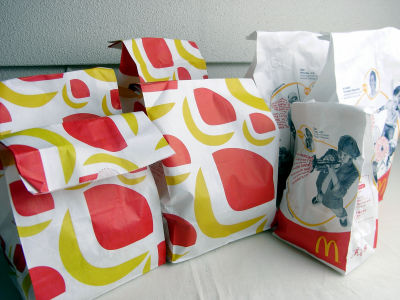 I tried stacking up. The upper left is W semi-aged tiger burgers, the lower left is half-baked tiger burgers, the upper right is cheese moonburger, and the lower right is moonburger burger.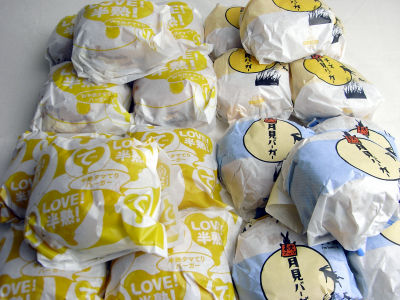 I put them all out and arranged. 20 hamburgers and 5 desserts.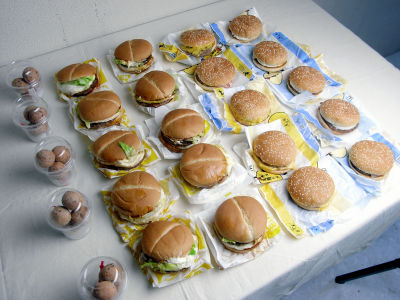 Half - Tama Lying Burger.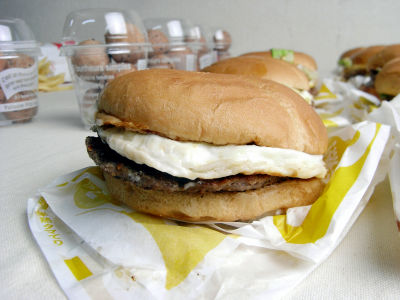 At the top is lettuce, a half-rounded fried egg with under it.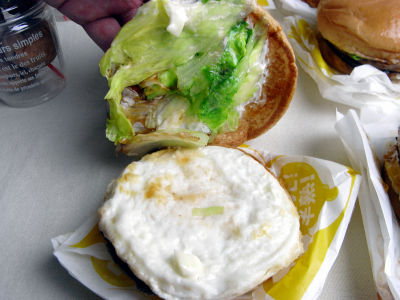 Patty under the fried egg.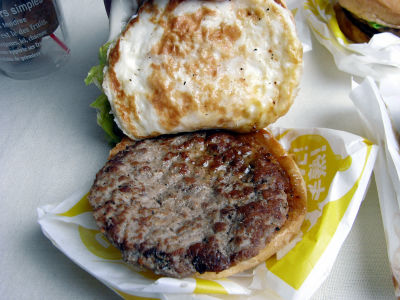 Lots of generous under the patty sauce.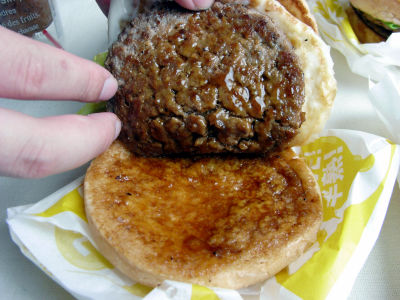 Here is W semi-aged tama and burger.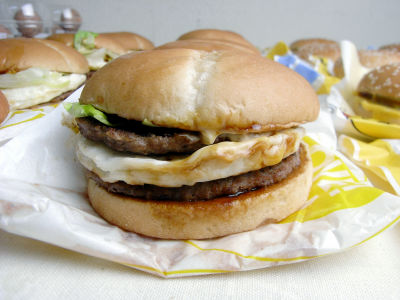 Mayonnaise is tightly packed, and another patty is set between lettuce and egg.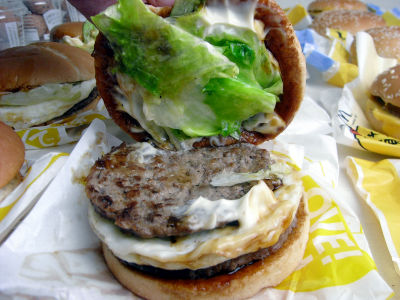 Tsukimi burger.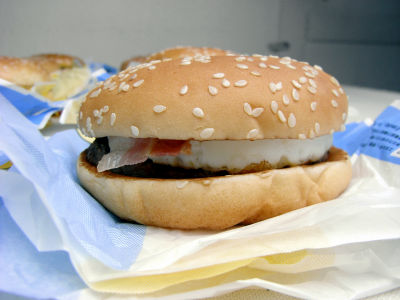 Bacon and eggs, and patties are settled.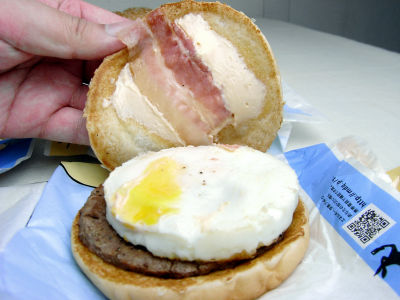 This is a cheese moonlight burger.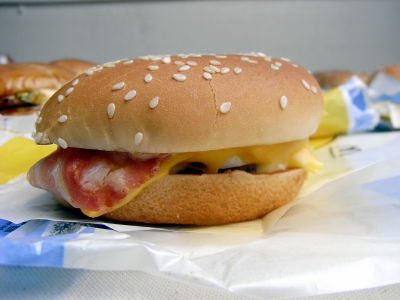 There is cheese between bacon and egg.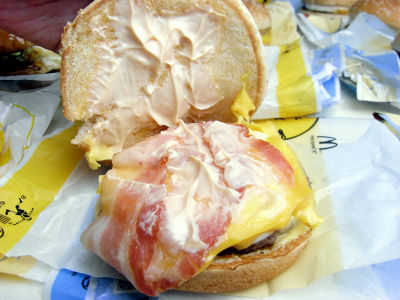 There is nothing between eggs and patties.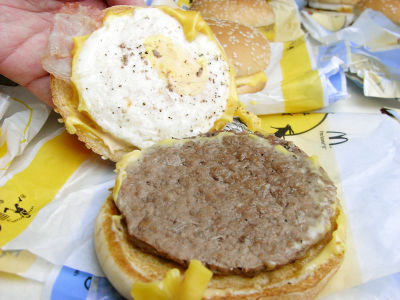 Left is half-baked tiger burgers, right is moon view burgers. The height is about the same.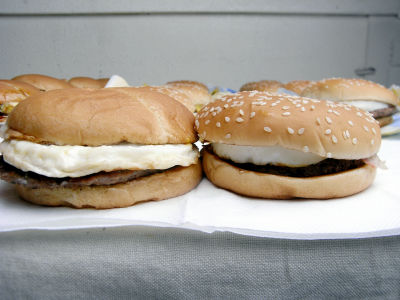 Compare the half-baked burger and the W half-baked tama-burger. Since there are many patties, it is natural that W semi-aged tiger burgers are bigger, they have a heavy feeling.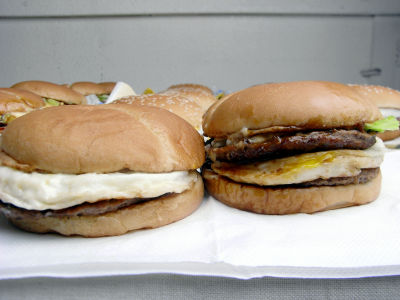 First from McDonald's two items. Tsukimi Burger has a refreshing source matching bacon and egg, it is a breakfast burger. The cheese moonburger has only increased cheese, but the cheese and bacon compatibility are excellent, so it feels better than the moon view. This annual is annual.

And Lotteria, half-baked tiger burgers are tough to eat eggs and eat plenty of delicious sauce. However, juicy and mellow are perfect. W semi-aged tama, the weight that the burger feels at the moment of having it is amazing. The material is the same as the normal one, but the sense of juicy is up, and the volume is plentiful. This one will be full of stomach.

Considering with the price of Tsukimi Burger 260 yen, Cheese Ethnic Burger 280 yen, Mature Tama Territor Burger 290 yen, W Mature Tama Territor Burger 360 yen, the half-baked tiger burgers are the most profitable feeling To do.

Finally a sweet potato ball of dessert.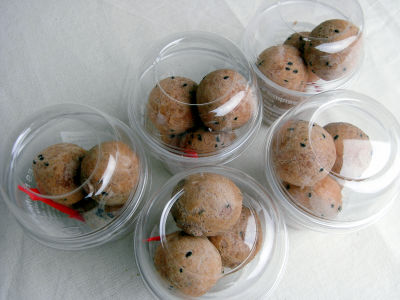 Up.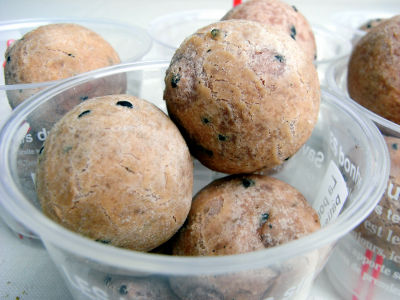 Sectional view. The inside has a red color.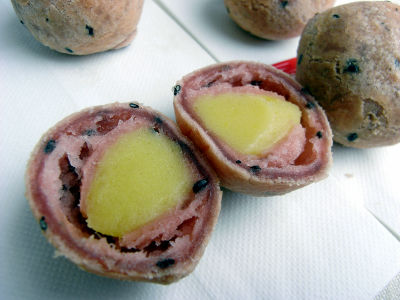 The outside is pretty good, the inside is fluffy and sweet. The texture looks like Pon de Ring. Because sweetness is not so strong, even people who do not like sweets are likely to eat.

I finished eating. All the staff were delicious. I can hardly eat dinner of the day.