Nintendo's Wii finally withdrew Xbox 360 as the number one unit sold to the world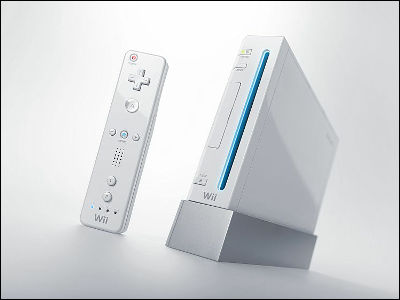 BeforeI told you at GIGAZINEAccording to the page "Videogame Charts" that you can see the worldwide sales graph such as Wii, PS3, Xbox, Nintendo's Wii finally pulled out of Microsoft's Xbox 360 and jumped to the top worldwide sales volume at next generation game machines is.

Details are as follows.
Video Game Chartz - Nintendo - Sony - Microsoft - The Most Comprehensive Videogame Charts in the World

Comparison of unit sales. Wii has 10.57 million units, Xbox 360 has 105.10 million units, and PS 3 has 4.32 million units.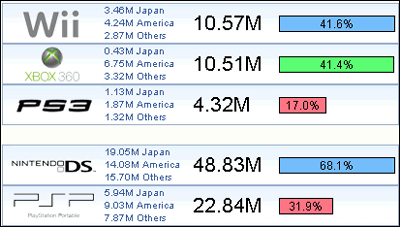 Even in handheld game machines, even though Nintendo DS boasts an overwhelming sales volume of 48.83 million units, it seems that Nintendo's favorable condition will continue for some time.