"EmailProtector.js" which encrypts a mead so as not to be used for spam


Although I would like to display the e-mail address for contact on the blog or page, then this time it may become a prey to the mail address retrieval bot to send spam mail, but it is convenience It is good news for those who were worried about, as it declines.

this"EmailProtector.jsBy using, you can create a type link that will launch email software properly by clicking, and that string is encrypted, so it will not be collected in the bot. It's pretty good.

Download and use from below.
Email Protector

An example can be found by clicking "Click to email me" on the following page. You can also see that copying the link URL of "Click to email me" or directly seeing the source is encrypted. If it's true it's meaningless if it's collected in a spam bot.

Contact

You can download from the following page. It is a GPL license.

Download Email Protector

EmailProtector.js

The download page also has a form for encryption, so use it to encrypt it.

First, I will create a key for encryption. Click "Pick them for me"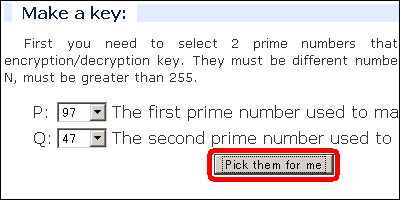 Next, enter your email address




Click "Encrypt" to encrypt




Then it becomes like this




Click "Decrypt" to test if it can be decoded. OK if the email address is properly displayed.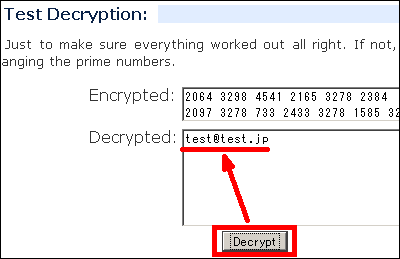 Finally clicking on "Gimmie!" Will export the HTML code for setting up the encrypted mail address, so go to the site where you want to display the encrypted email addressEmailProtector.jsUpload and use it.