Tetris "American Statetris"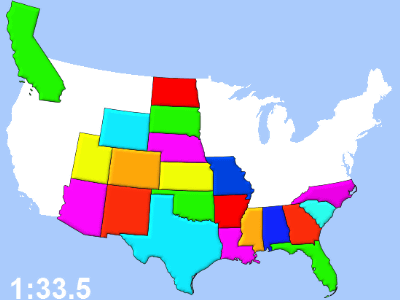 It is a tetris game using 48 states out of 50 states in the United States for parts. If Easy it falls as it is, it is OK to just move it to the left or right, but when it gets to Medium it will be spinning and when it gets Hard the state's name will not be displayed. I felt even the old puzzle, but there are quite a lot of states that can not be distinguished.

Play is from the following.
MapMSG.com - Statetris

MapMSG.com - Statetris(Mirror when hard to connect)

Three levels, those with confidence suddenly OK OK.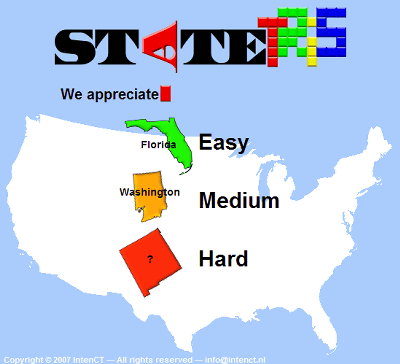 With Easy the state will come down as it is on the map. Move cursor key left and right. You can lower it quickly below.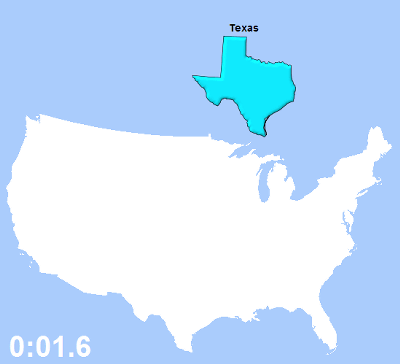 Since it is Tetris, it comes out from the lower state.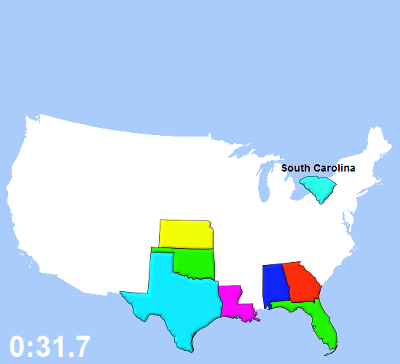 Easy cleared in about two and a half minutes.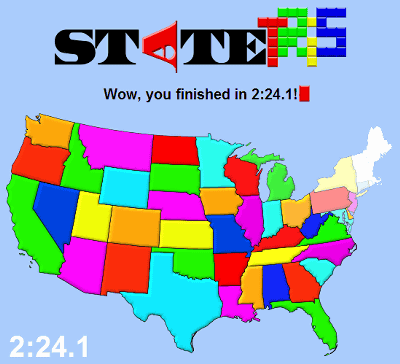 The state faces various directions when becoming Medium. Rotates over the cursor keys.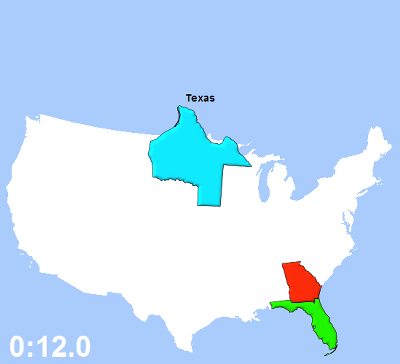 It was truly a bit lost, so it took three minutes.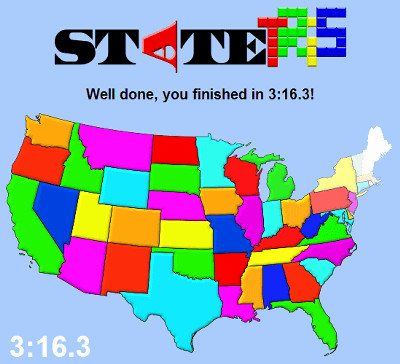 When it gets Hard, the state name will not be displayed. Let's judge by looking at the shape.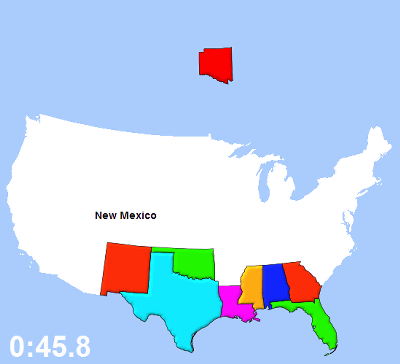 It took me some time for Indiana to think of somewhere else in the landscape.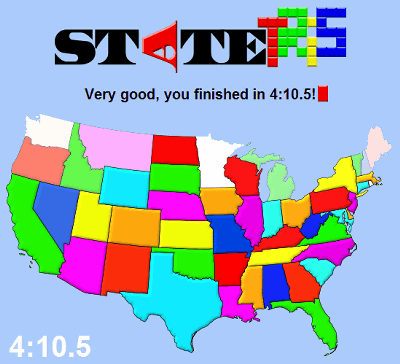 It seems that Alaska and Hawaii were far away so they could not be included in a group.