"Tyrant Habanero The Tips Garlic Taste" is a strong garlic flavor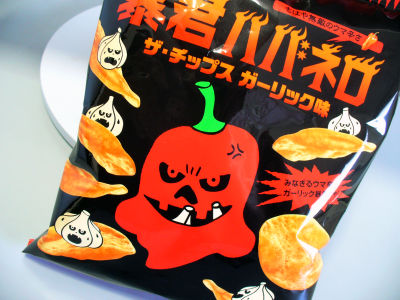 East Hato made a new tyrant appear on June 18 (Monday). This time it is a snack of garlic taste. When I was a super tyrant I suffered considerably in spite, but the next seems to attack not only with spicy but also with garlic attack.

Details are as follows.
"Habanero × garlic fierce battle tag is born!" It certainly feels like this is a tag that should never be assembled.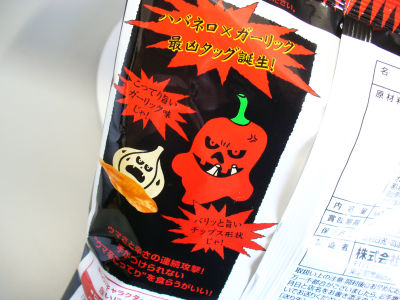 I got it. Tyrant Habanero is red in every product, I think it looks spicy the moment I saw it, but this is not so strong. It feels like ordinary potato chips.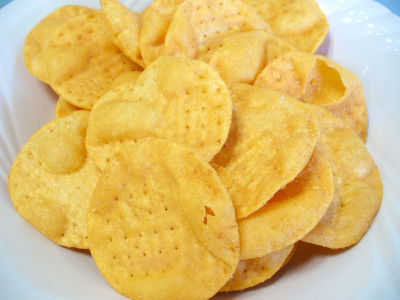 You should not be fooled by looks. Spicyness spreads in the first mouth, and at the same time the feeling of garlic ruling dominates the whole mouth. When eating too much garlic slices or grated garlic, there is a sense that the odor of garlic comes out from the whole mouth, but it is exactly that. I did not think that I could taste the garlic so far with snacks. It's not just a garlic snack, but a "tyrant habanero", and habanero and garlic come in to the back of the throat and stimulate it. Despite having divided one editorial staff in half, I was suffering from spicyness and garlic damage. Because it is a snack shape rather than a rigid ring shape, it is dangerous to get another hand to extend. Anyway moisture is essential. Even after finishing eating it was a mysterious snack that the tongue would be hurt by spicy, somehow feel a garlic odor.

I think that you should never eat people who do not like hardships or people who do not like garlic. A person who likes that is surely finished satisfying.