How to use free spyware removal software "Ad-Aware 2007 Free"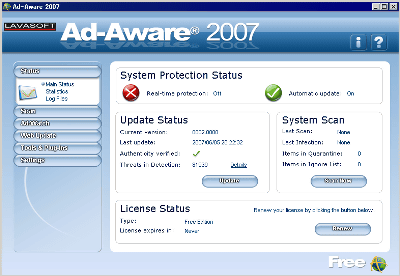 The latest version of "Ad-Aware" spyware removal software which can be used for free only for non-commercial personal use, "Ad-Aware 2007 FreeSince it was released, I tried using it immediately.

Compared with the previous version, the engine part that detects spyware has been renewed, and the detection accuracy is improved. Since definition files are now to download only differences, they will end almost instantly on broadband lines.

So, downloading and installing method, easy usage is as follows.
Ad-Aware @ Lavasoft - The Original Anti-Spyware Company - Lavasoft
http://www.lavasoft.com/

Ad-Aware 2007 Has Arrived? Details Here!

Downloading itself is quick and comfortable if you do from 'window forest'.

Window Fore - Ad-Aware

When downloading, these icons will appear so click on it




Click "Next"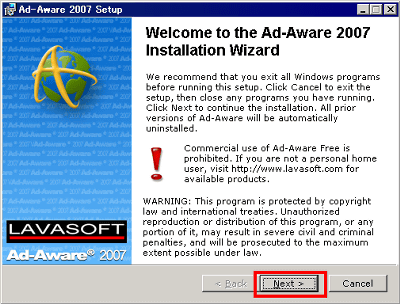 Check "I accept the license agreement" and click "Next"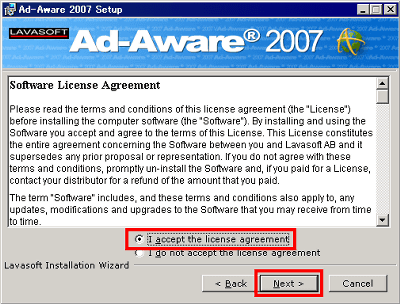 Click "Next"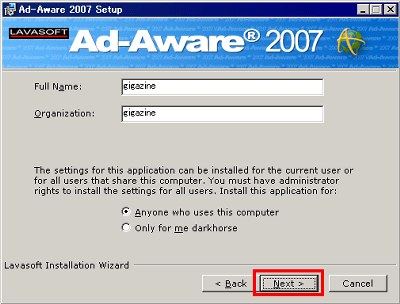 Click "Next"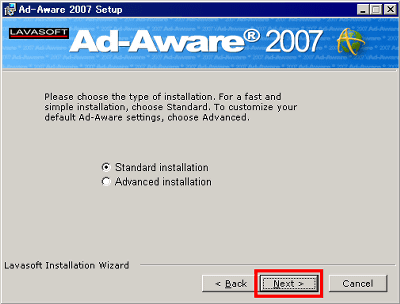 Click "Next"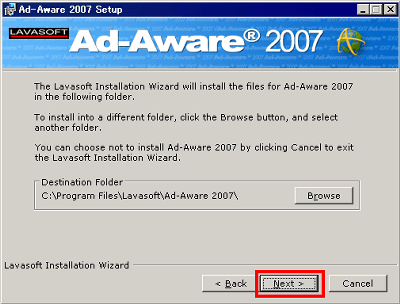 Click "Next"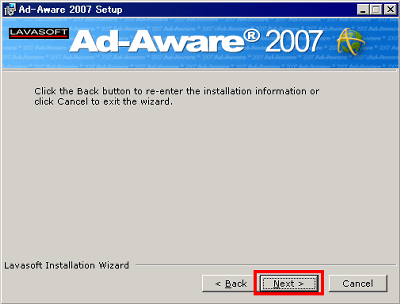 Installing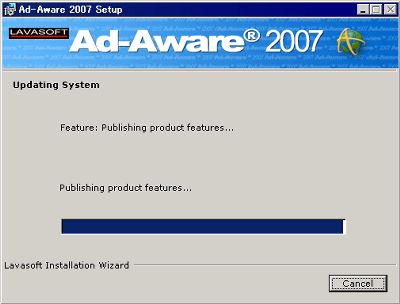 Click "Next"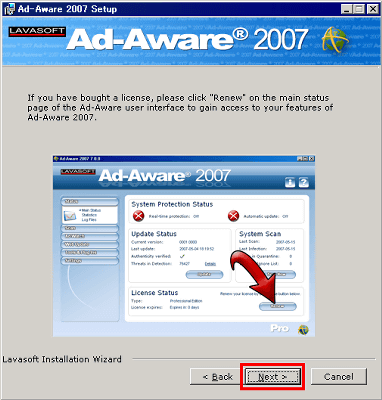 Click "Finish" to finish installation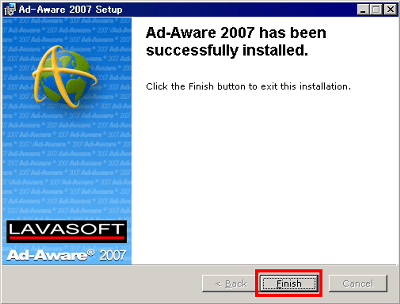 Immediately afterwards, as soon as the main unit starts up, it will check if the definition file has been updated, so click "OK"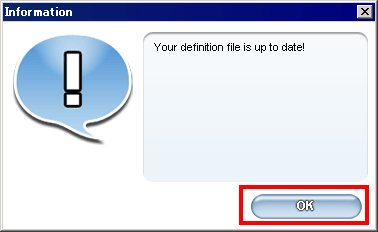 This is the screen right after normal startup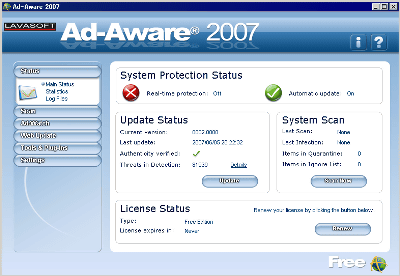 Click "Scan Now" to detect spyware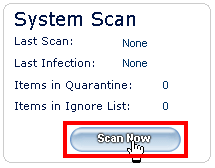 To quickly scan only important system related matter, select "Smart Scan" and click "Scan". Select "Full Scan" to thoroughly scan the inside of the hard disk completely.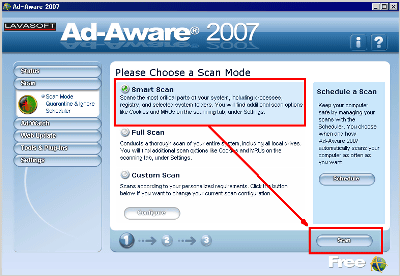 Scanning in progress. Depending on the CPU speed etc., it will be over in about 3 to 5 minutes.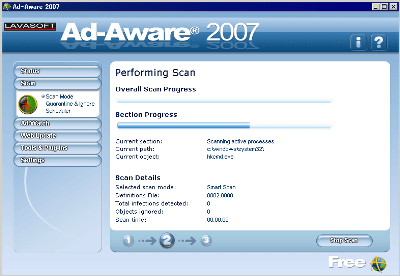 When finished, you will see spyware and various security threats found this way.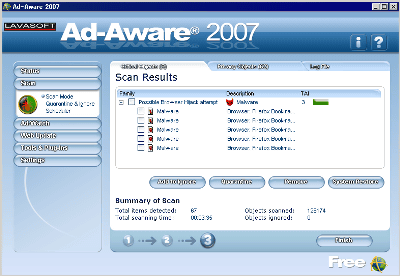 Check the item you want to delete and click "Remove" to complete removal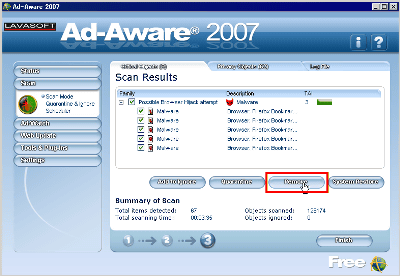 The version corresponding to Windows Vista will be released in August, and the comparison table below is easy to understand about the difference and price of the functions of this free version and paid version.

Product Comparison Chart - Lavasoft

By the way, if you do not need automatic update function, resident monitoring function, schedule detection function, registry and hosts file editor, cookie blocking, support, detailed scan report function, command line operation, scanning of network drive etc. Free version Is enough.