Free anti-virus software "Installing unnecessary" "ClamWin Portable"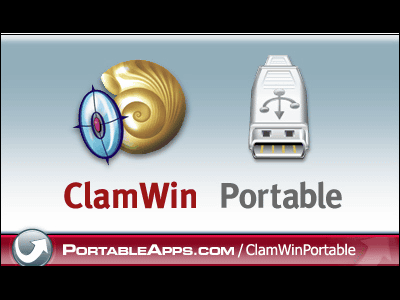 Antivirus software being developed under open source "ClamAV"Windows version of"ClamWin Free Antivirus"Improved to operate even with a USB memory will be introduced"ClamWin Portable"is. It corresponds to Windows 98 / Me / 2000 / XP / Vista.

Unlike general antivirus software, there is no function to reside and monitor real-time, but it is compatible with not only viruses but also spyware removal, it is also possible to periodically scan and automatically download definitions files. The definition file is updated from several times to ten times a day, so there is no particular problem with normal use.

So download and use from below.
Download is done from the following.

ClamWin Portable | PortableApps.com - Portable software for USB drives

After downloading, run the USB memory after sending it to the computer




Click "Next"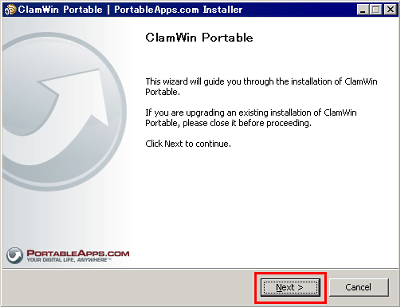 Click "Browse"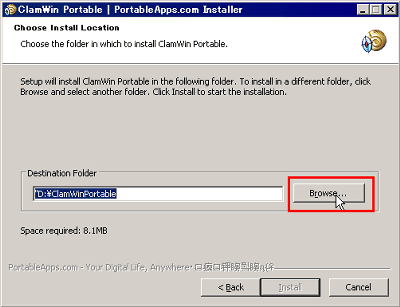 Select USB memory and click "OK"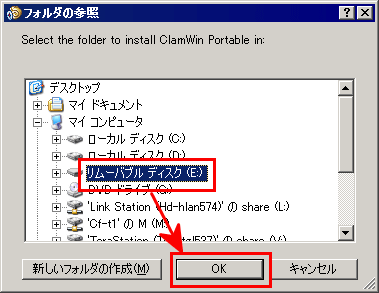 Click "Install"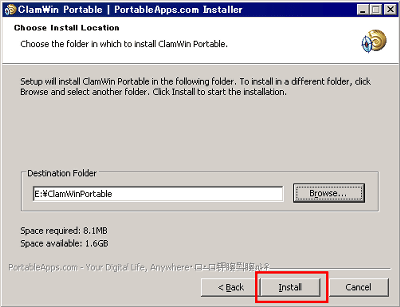 Copying to USB memory ......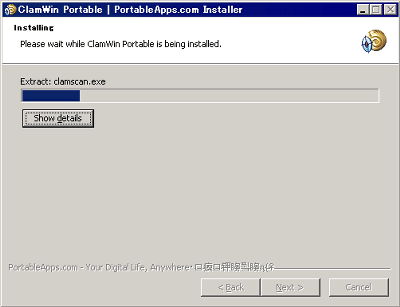 When finished, this screen will automatically be displayed, so click "Finish"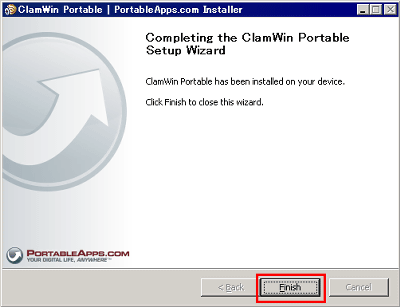 It is visible when opening the USB memory This is the executable file Let's click it and start it




When you first start up, you will be asked if you want to update the definition file and click "Yes"




Downloading definition file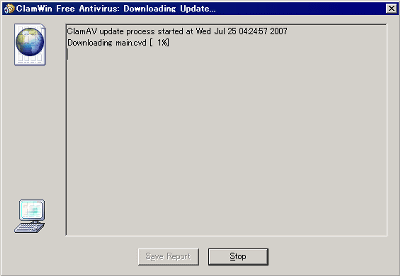 Click "Close" when finished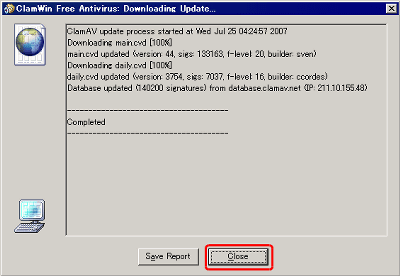 Incidentally, if you say how often the definition file is updated, you can check on the following page. You can see that it has been updated more than 10 times on many days. Update frequency may be higher than general commercial software.

Clamav-virusdb

To actually scan, select the drive you want to scan and click "Scan" to start automatically. If you want to scan multiple drives at once, you can select them by holding down the Shift key.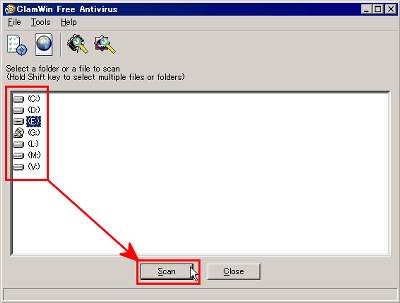 When scanning is completed, the report will be displayed like this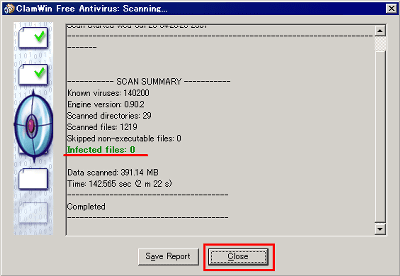 In addition, install and use "ClamWin Free Antivirus", It functions as a virus scan function from the right click and as an add-in for Outlook, and it is also possible to automatically scan attached files.