"Heilmond jelly" that Heilmon became a jelly appeared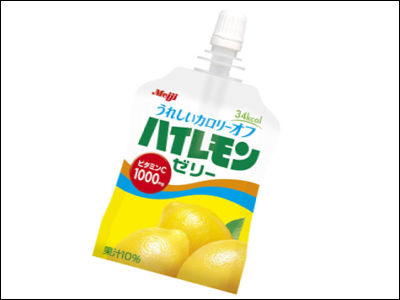 "Heilmond jelly" which became a jelly of the classic sweets "Hiyemon" released from Meiji Seika is said to be released nationwide from 14th May. The price is 204 yen including tax.

It is not only rich in vitamin C but also contains vitamin B group and so on, it is a jelly that is happy with beauty and health. Somehow I just feel like being sour in my mouth just by saying "Heilmont".

Details are as follows.
Popular "Heilmont" appeared in jelly!
"Heilmond jelly"
New release

According to this release, "Hyemon Jelly" contains 1000 mg of vitamin C, four vitamin B groups of vitamin B 1, vitamin B 2, vitamin B 6, niacin, which is about 1/3 the required amount per day and , 5 g of dietary fiber is blended. The calorie is 34 kcal.

By the way, he seems to target a wide range of people centered on men and women in their teens and 30s.