We drank 'Kirin supplement protein' which plus protein for hydration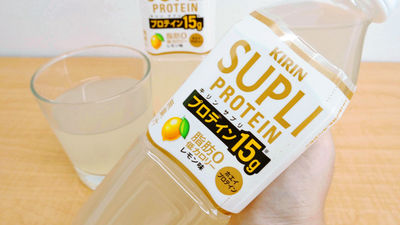 While many people are engaged in diet and body remodeling for health, the soft drink "Kirin supplement protein" that can be used simultaneously with fluid and protein supplements appeared on July 30, 2019 (Tuesday). I actually drank and tried to see what a soft drink containing 15 g of protein is.

Newly released at Lawson stores nationwide from July 30 (Tuesday) with Kirin Supplement Protein | 2019 | News Release | Kirin

https://www.kirin.co.jp/company/news/2019/0723_01.html
The label is a simple white base with a gold line.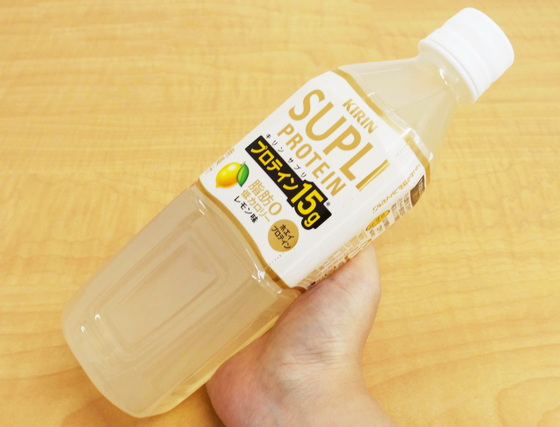 15g of
whey
protein made from milk is blended.
The amount
of
protein that should be taken by
adult men
(PDF file) per day
is approximately 60 g, so drinking Kirin supplement protein can cover about a quarter.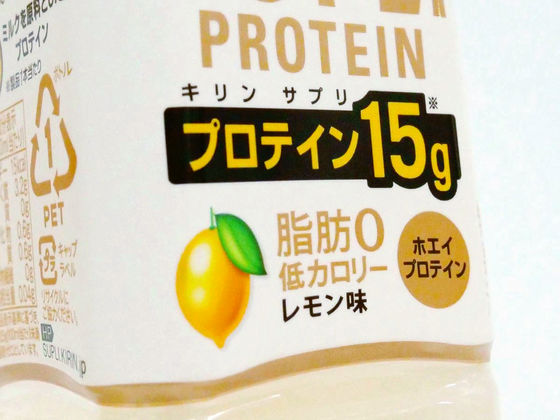 In addition to whey protein, such as perfumes and sweeteners. It has a lemon taste, but no lemon is contained because of no juice.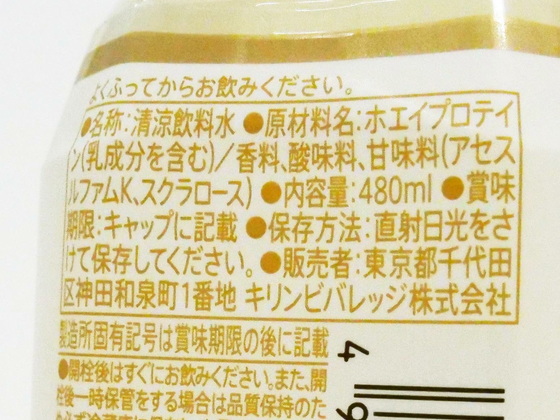 The energy is 15 kcal per 100 ml. It is 72kcal so it is 480ml if it is one.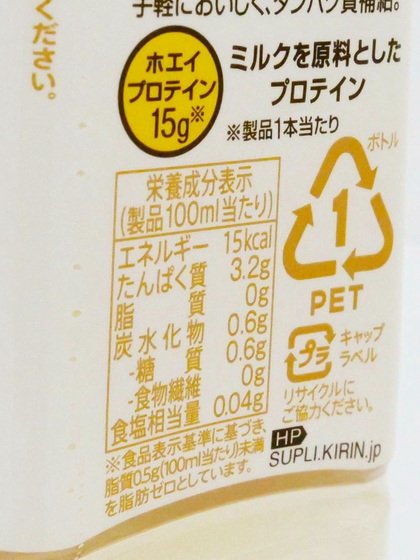 It has a slightly yellowish milky white, reminiscent of lemon. It smelled like yoghurt, maybe because of whey protein.



At the beginning of the drink there is a bit of sour taste like lactic acid bacteria drink, but the after taste is fresh acidity and sweetness of lemon, and it is a refreshing taste. Sweetness is modest and easy to drink, so it's perfect for summer hydration.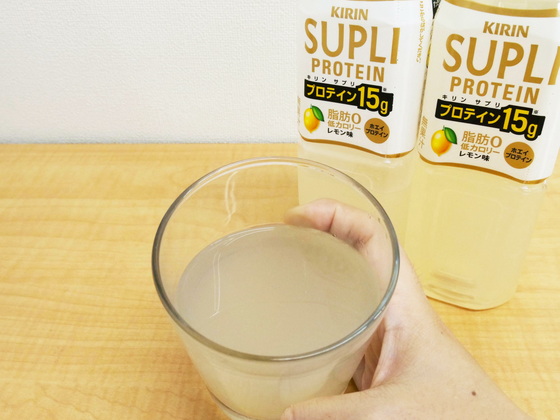 Kirin Supplement Protein is sold at Lawson, excluding Lawson Store 100, on Tuesday, July 30, 2019 for ¥ 183 (excluding tax) per bottle.