Online service that can barter online in the country Summary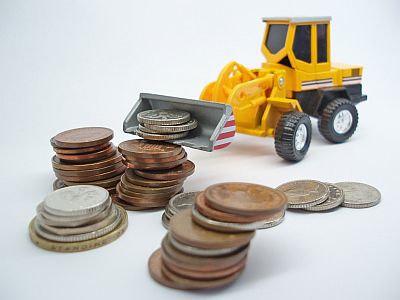 In overseas, internet services offering barter online bar - sharing from around last year have come to be fully recognized, but if you notice, the service which carries out various barter transfers in Japan has increased as soon as you noticed It was.

So, I tried collecting an online barter site for people who have no money, but there are stuff.
Diglog | Music CD exchange community
http://dig-log.jp/
This music CD exchange community site "diglog" allows you to find the exchange partner automatically by just registering the CD owned by you and the CD you want, and you can barter the music CD easily between users. User registration is free, if you give one CD, you are granted "right to receive CD" from diglog and you can receive one CD you wanted from another user by exercising that right, but to receive it "Diglog point" for 300 yen is necessary. Should I consider it like a Yahoo auct system usage fee? This "diglog point" needs to be purchased in advance at 1 point = 1 yen. Instead, the envelopes required for sending CDs are said to be provided free of charge by diglog to users.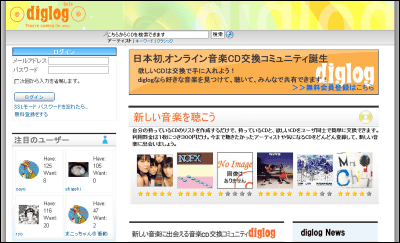 C2C barter
http://barter.424.cc/
Register the thing you own as "silomono" and select the one you want from the silo mono that the other person has if you receive an offer from the other party and exchange it. The usage fee is free at this time. You can register silo mono in Sha - mail, you can also search for people who are seeking silo mono you own.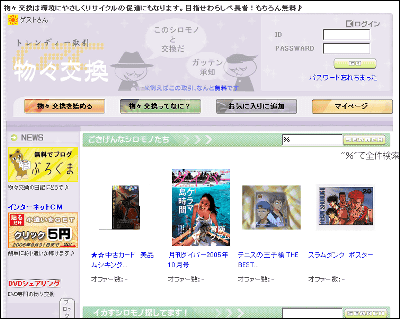 WaWaWa [Wowaway] - a long-awaited person to aim for!
http://www.wawawa.jp/
Free listing fee and free usage fee. Not only one-to-one exchange, but also one-to-many exchange possible. There is no restriction on the exhibition period, templates for exhibition etc. are also prepared.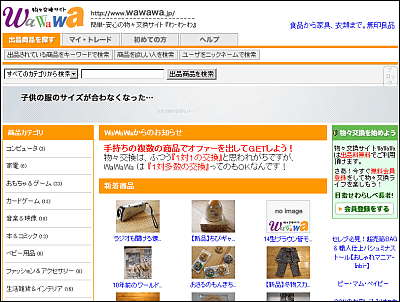 BARTERADVERTISEMENT barter
http://www.barteradvertisement.com/
Not only to barter but also to buy with cash as necessary, it is a form that mixes barter and barter with auction. It is possible to display exchange desired product and purchase request price at the same time, only barter and only · individual trading etc are possible. In addition, in the case of posting things more than 30,000 yen worth of purchase request, it is necessary to submit an identification card or alternative one.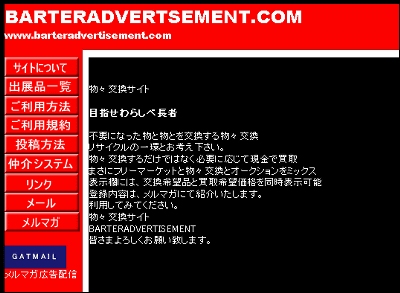 There may be .BOOK
http://www.arcamone.net/
It is a specialty in barter exchanges, it seems to be "a book of religious community". Points were added in accordance with the number of items that the members thought they could give over to the other books that they thought might be handed over, and books that I wanted to read were read from all the books that were published in " System. The usage fee is free, points do not expire.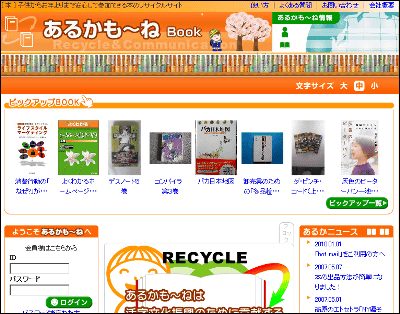 Barter replacement dot com
http://torikae.com/
With a completely free service, you can manage items that you have listed, register product images, notify e-mail notifications for transactions, negotiate transaction terms, search for exhibited products, and evaluate trading partners. You can also negotiate dealings on multiple items. It is also possible to create a trading group only with acquaintances, circles, people with the same interests and interests. There is also a "trading radar", and there is also a convenient function that tells you transaction wishes and trading negotiations that came to the auctioning product by e-mail at the specified time.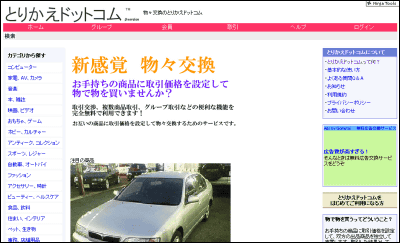 Children's clothing [MamaMarket] - Recycling brand children's clothes with barter -
http://www.mamamarket.jp/
Children's clothing which can not be worn Specialty barter service. After registering free, packing so as not to get wet with laundry and clothes by designated pickup date, drivers with slips on arrival date arrive at the product management center as they come. After the inspection, photographs are taken and the net is released, and if someone wants to exchange, you can get points and then choose the clothes at that point. Since it is inspected once it seems that quality is not low. Please note that brands that can be exhibited and handling size are limited.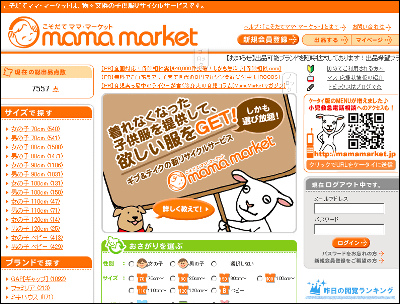 Completely free barter site 【Monchen】
http://webr.jp/
Barter service covering all over Japan. Product registration is possible from mobile mail, full function free.



Yahoo! Anything Exchange
http://koukan.yahoo.co.jp/
It is divided into four "I give it!" "Please!" "I will let you know!" "I am searching!", "It is searching!" It can be used with the sense like the "three-line advertisement" of the regional mini-comics magazine.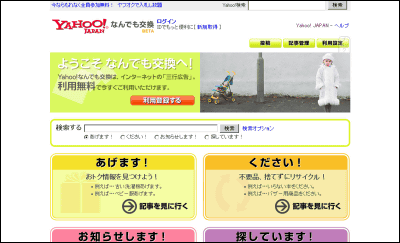 CD / DVD / game exchange site | trical / tricar
http://trical.jp/
The usage fee is free at the barter of automatic matching system. It was scheduled to start on May 10, but changed during May. At the moment the most late barter site. The mobile version is scheduled to start in June.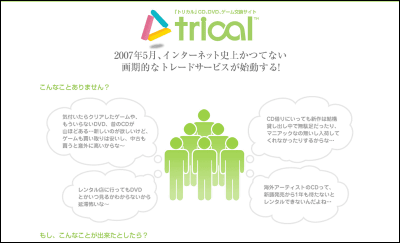 In addition, overseas there are many barter sites of this kind, and there are unusual ways of exchanging not only things and money but also work that you can do and services you can provide.