Puzzle game "Circlo" to remove balls of the same color and erase them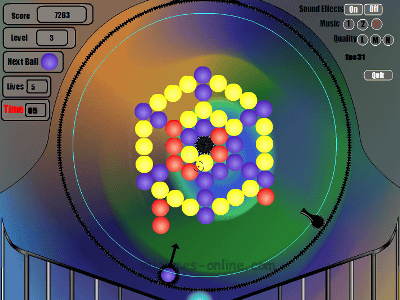 Puzzle BobbleIt is a puzzle game that sticks out the same color balls and erases them like Since the target is spinning, the balls stick to unexpected places if you do not aim well.

Access is from the following.
MJ games - Circlo

title screen.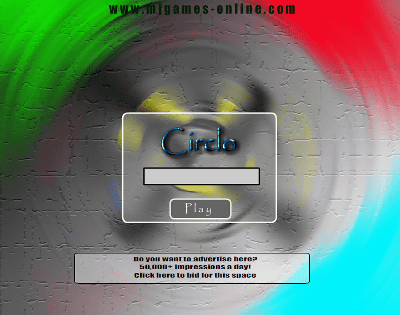 As the center target rotates, move to the position you want and shoot.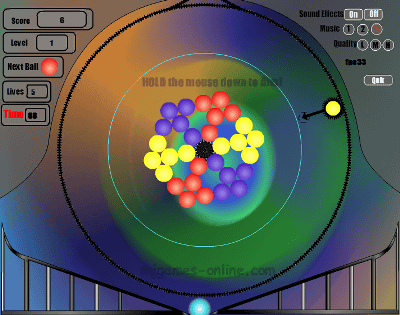 Three or more balls of the same color disappear.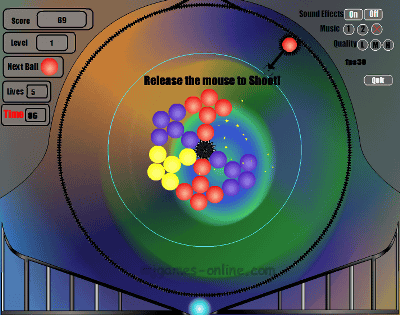 The bomb blows off the balls around the place you hit.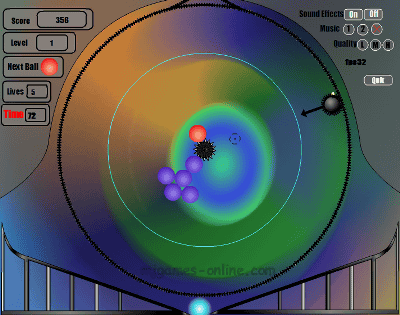 An intervening unit appeared. I will shoot balls in appropriate places. It is also shot at the targeted place.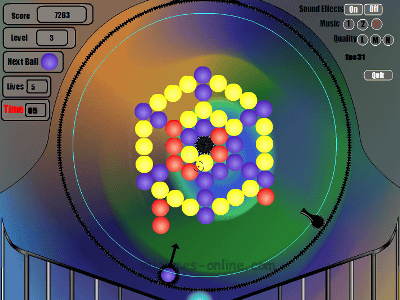 If you turn the orange out, you can drop the outside in one stroke.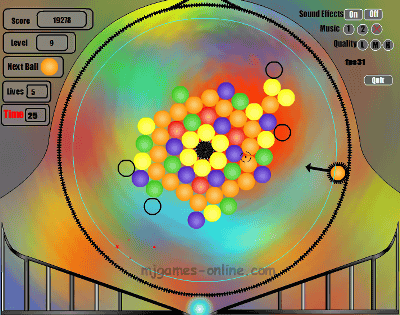 Like this.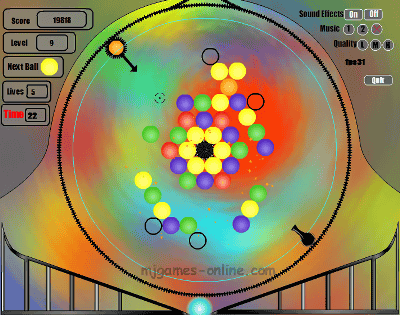 Cleared in the last 2 seconds.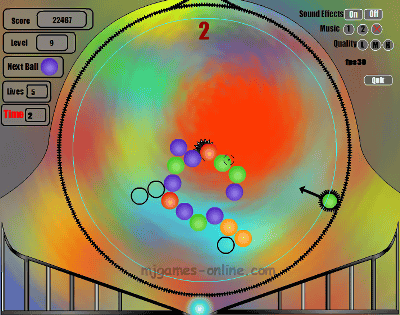 Transparent balls can be eliminated by means such as bombs, erasing the inner balls, dropping it with a rainbow colored ball. An obstacle that can not be erased with ordinary balls.



I aim at the clear ball gap.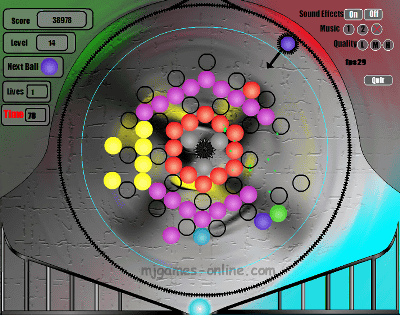 It fails and fails.