Does a full keyboard that can connect directly to the controller of Xbox 360 appear?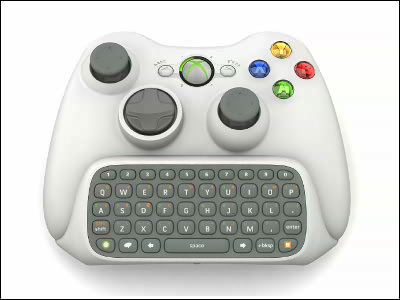 "Xbox 360 ELITE" equipped with 120 GB HDD and HDMI terminal was officially announced at the end of last monthAlthough it is Microsoft's next generation game machine "Xbox 360", it seems that the online service "Xbox Live" for Xbox 360 will be upgraded on May 7th. And at that time, since the chat function is enhanced, it is said that a QWERTY arrangement full keyboard type attachment that can be connected to the controller may appear this summer.

When connecting the keyboard separately from the controller, it may be better to consider the trouble as it is necessary to release the hand from the controller each time you hit a letter.

Details are as follows.
Xbox 360 Spring Update revealed - News at GameSpot

According to this article, it seems that Windows Live Messenger function is planned to be installed as one of the serious updates of the "Xbox Live" service scheduled this time. This means that during the game, you can talk with other Xbox 360 users and users using Windows Live Messenger on a computer.

Apparently, when installing Windows Live Messenger, it seems that this attachment will be commercialized due to poor input efficiency with a software keyboard operated on the screen.

I saw it from another angle.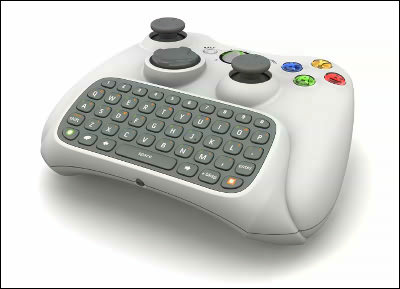 Would you hit with the thumbs of both hands again?