Compact, high-performance, low-priced desktop "EeeBox" postponed release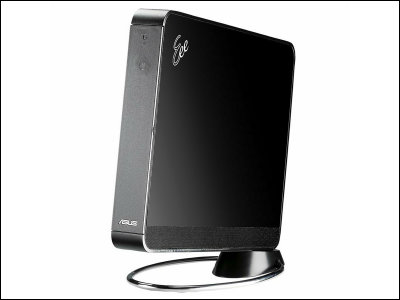 Previously at GIGAZINEASUS's high performance, low price, low power consumption "EeeBox" will be released on Saturday, September 13We decided to postpone the release, but we decided to postpone the release.

AlreadyLow-priced notebook PC "EeePC 900" cuts down 50,000 yenThe release date ofPostponed from September 13 (Sat) to mid-OctoberAlthough it is being done, there seems to be circumstances inevitable to postpone abruptly on sale.

Details are as follows.
According to ASUS, although despite having a compact, low power consumption and silence, desktop personal computer "EeeBox" which is a very inexpensive main unit selling price of 44,800 yen, but the attached wireless keyboard and wireless mouse It seems that we have decided to forgo the release on Saturday, September 13 as soon as we found out the problem.

It is said that the launch will begin after October, and will announce it as soon as the scheduled release date is decided. For product information on EeeBox, refer to the link below.

ASUS | Eee Box

Although it is lightweight and compact enough to be mounted on a liquid crystal display, it seems there is a need to wait a little more though "EeeBox" seems to be many users who have been waiting for.