Surprised to see longevity and "grated udon noodles in spring spring vegetables" in the radish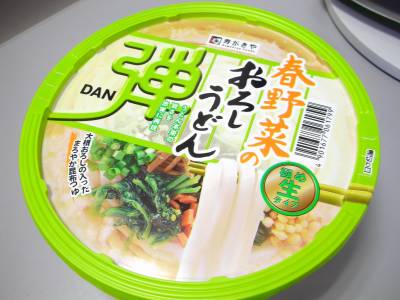 I bought the "Udon Spring Vegetable Grated Udon" that is being sold for 252 yen including tax from Monday, March 5. Previously releasedUdon noodles of "bullet"It was a product with a high degree of completion, so I am expecting big this time as well.

I thought that Daikonoseroshi is raw or mixed with the seasoning of the soup, but it contained dry, dried radish. And it was an unimaginable sight.

Details are as below.
First take out the inside pouch.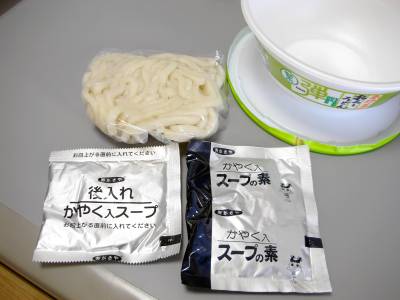 Undone the udon with hot water, then cut the yu off, put in the soup ingredients quickly and then put the hot water again.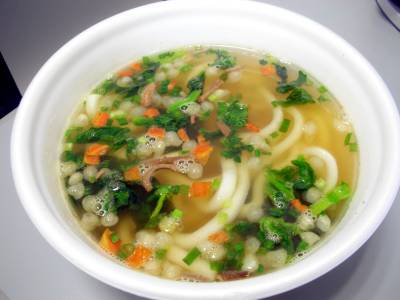 After a minute, put in soup quickly. It is not a fancy powder.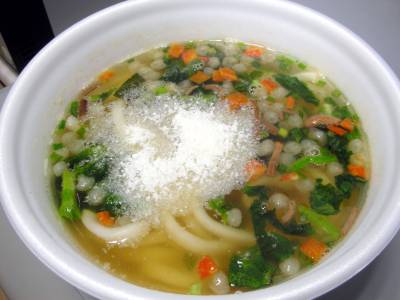 Water absorption rate preeminent. It spreads quickly even if it does not mix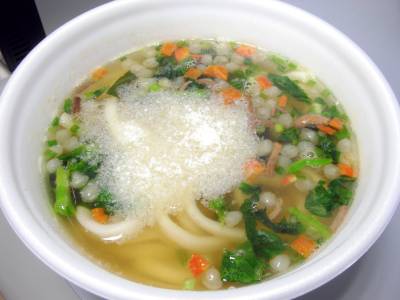 Completion after mixing. It has become a feeling that even artificial snow made it rain.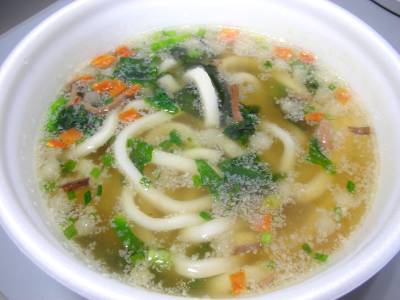 It is a simple impression that seems to be good for the body with a fresh taste with a lot of vegetables though it is an impression that I tried to eat. The appearance looks like a food sample because of the radish, but the soup did not have any special conspicuous taste and it was a very refreshing taste. Because there are many products with a strong taste in winter, it was a cup noodle that was perfect for those who want to eat what Assami did.

Product information is from the following.

Lifestyle and Food Items: New Arrival Information: Umon noodles from spring spring vegetables