Longevity that appealed to congratulations "Yotsuba soba", is it the last revenge?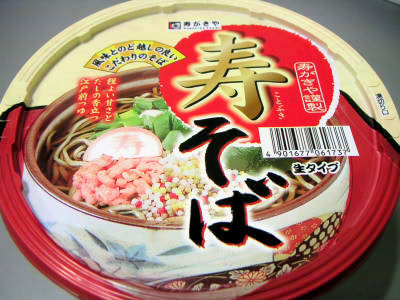 I took up earlier.The perfection degree of Kodama noodle udon "mushi" is obviously amazingAlthough it is an article saying, "Koshi" Kakieda soba, which was released at the same time, was a normal taste.

Despite the new product "Hot Soba" released, can you reverse the previous evaluation?

Details are as follows.
Raw noodles are contained, only quickly entering soup



I put only the sorry in a cup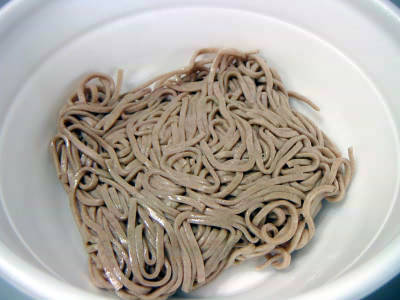 I will keep the claw beside the lid



Sprinkle with hot water. Close the hot water and throw it away immediately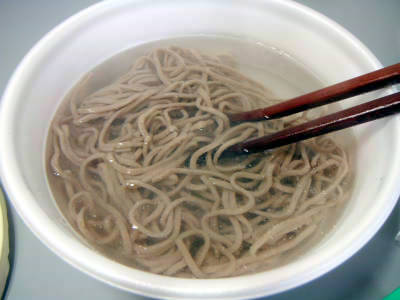 After throwing out the hot water, quickly enter the soup. The character of "Kotobuki"



Mix and wait for two minutes.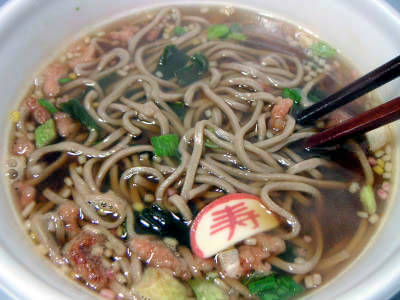 As a comment I tried eating, raw noodles are very delicious. I'm sorry for reasonable thickness and elasticity, which I can eat with a soba shop. The same is true for tsuyu, it has a lot of taste and is very rich in flavor. Hail including ingredients and fried small shrimps are also very authentic. It is exquisite with soup. Perhaps it became easier for the taste to soak into the skin compared to last time?

I wonder if those who were not satisfied with the previous time would be satisfied in this case.

By the way, product page is here

Suspend and Food Items: New Arrival Information: Kotobuki Soba