"Nissin Bamboo Noodle" is just like a soup master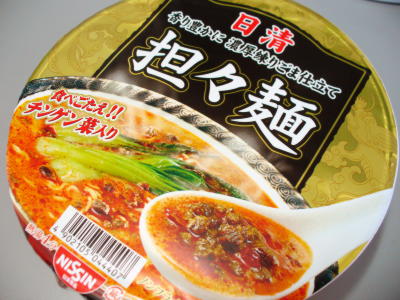 I bought "Nissin Bamboo noodles" sold at a suggested retail price of 190 yen (tax excluded) on May 7, 2007. Although it is an orthodox name unusually for Nissin's new product, what kind of ramen is it on earth?

Details are as below.
Nissin Foods: Product Information: Product List: Nissin Bamboo Noodle

Take out the three sachets of liquid soup, seasoning oil, quickly.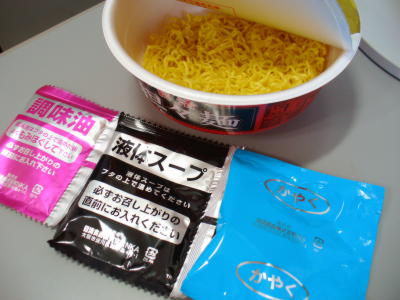 Pour the water and endure for 4 minutes.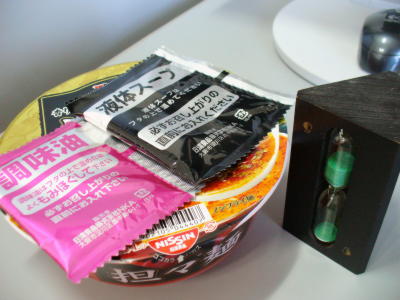 I just opened the lid. Instrument is just a bit.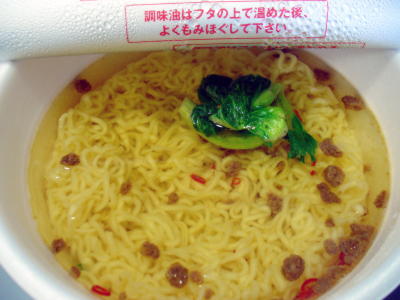 Feed liquid soup.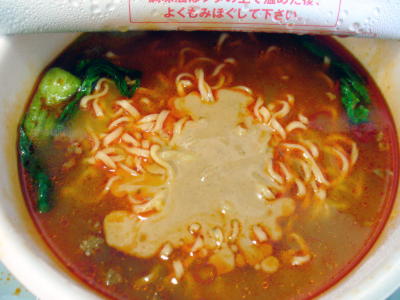 Completion if firmly mixed.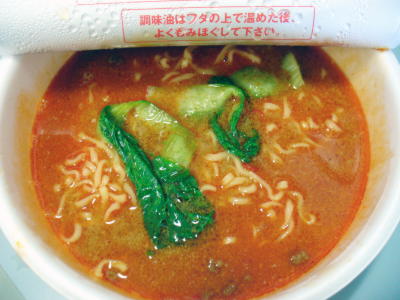 The package says "Eat fun !! Cheung Genki Entertainment", but there are few chingengai to think that I dropped it somewhere. So there is little ingredients on the whole, but the pungent taste of rich and rich soup and red pepper is deeply taste, you can eat deliciously without getting tired until the end. It was as luxurious soup as "soup master". Also, due to the sesame paste, a little unique powderiness remains on the tongue after eating. For someone who puts sesame seeds in ramen, Uke looks good.