Free partition creation / editing software "Cute Partition Manager"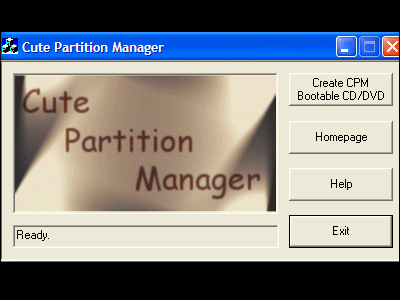 It is free software that allows you to freely create and edit partitions. You can preview and check before actually creating the partition, you can also set the partition type, boot flag, various parameters. Rather than doing it all on Windows, it is a solid type of creating a startup CD or DVD, or floppy disk, starting from there and operating. About 200 kilobytes to boot on Windows, you can quickly create blank media.

Details are as follows.
Cute Partition Manager - An advanced partition manager
http://www.cutepm.com/

It actually looks like this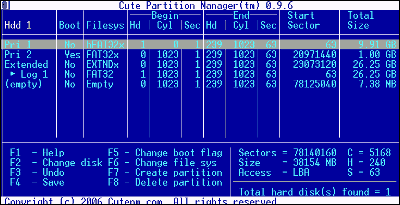 Download from below.

Partition Manager - Download Area

It's pretty lightweight so it's likely to be able to boot from USB memory enough if you think it will.