WILLCOM releases W-SIM "RX 420 AL" compatible with "W-OAM"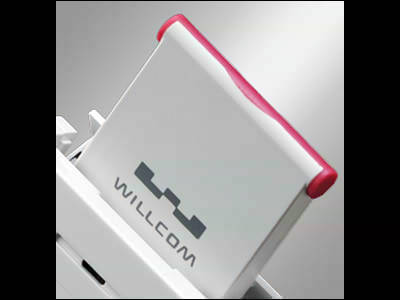 It is said that it will start selling alone from December 19.

By the way, "W-OAM" is an advanced PHS communication standard, the communication fee is not changed as it is, within the corresponding area the communication speed is the maximum and it becomes about 1.6 times as compared with the conventional one, but also when the radio wave state is unstable It seems that there are merits such as automatically switching to highly stable communication.

It may be good news for users such as W - ZERO 3 with full browser in particular.

Details are as follows.
WILLCOM | Release date of W-SIM (model number: RX 420 AL) compatible with advanced communication standard "W-OAM"

According to this release, "RX420AL" is compatible with communication system up to 4x (128 kbps), and it seems that communication at 204 kbps will be possible within W - OAM compatible area. In the case of the 2 × (64 kbps) plan as well, it will be 104 kbps.

The product page of "RX420AL" is here.

WILLCOM | RX420AL

For the "W-OAM", the following link is detailed

WILLCOM | increasingly fast and comfortably

By the way, "RX420AL" and USB modem can be inserted with W - SIM "DDWill it come out of a set of ...?