We announce the price and release date of "Zune", flat rate service as well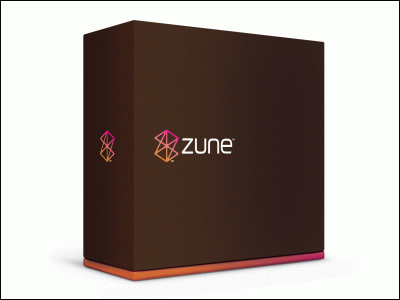 Although Microsoft's versatile iPod product "Zune" which enjoyed various speculations about specs and prices so far, it was officially announced the price and release date at last.

Details are as follows.Microsoft to Put Zune Experience in Consumers' Hands on Nov. 14
Zune device to retail for $ 249.99.

According to this announcement the specification of "Zune" itselfAs already mentionedAnd it seems that FM transmitter function will be attached there. The price you care about is the same as the iPod's 30GB model, which is the same as $ 249.99 (about 29,000 yen), the release date will be November 14th. However, this is a release date in the USA, not mentioning the release date in Japan.

In addition to the launch of "Zune", Apple's iTunes Store "The Zune Marketplace" is started, making it possible to purchase music online. In addition, the service of "Zune Pass" of unlimited downloading of music in "The Zune Marketplace" is also started at 14.99 dollars a month (about 1,750 yen).

By the way, "The Zune Marketplace" seems to be like this.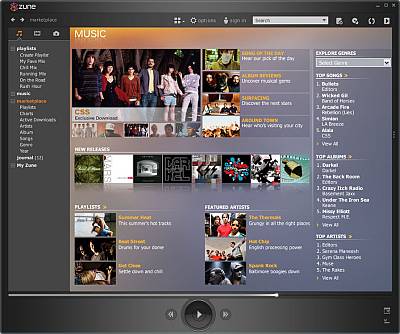 Make it $ 229 against the iPodRumors that say, and at the end of the phraseThere could be as much as 99 dollarsThere was a rumor that flowed, but unfortunately it calmed down on the same amount. But it may not be bad for flat rate system.

So when will it be released in Japan?