A new 64 GB model of the new iPod touch, which became cheaper, released further in 1 month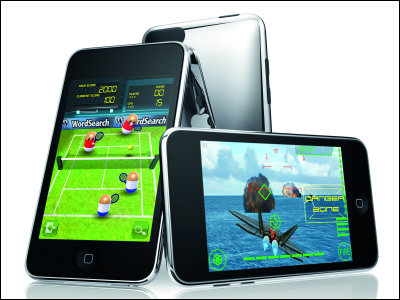 Apple is a high-performance music playerI announced a new model of "iPod touch" on September 10However, it became clear that the 64 GB model with the largest capacity is going down markedly after 1 month.

The price revision was carried out at the same time as the new model was released, the fixed price of the 8 GB model was 19,800 yen, the 32 GB model was 19,800 Yen, the 64 GB model was 30,800 Yen, the impression that became very reasonable compared with the past Although it is a strong new iPod touch, it is falling further, and it is a good news for the user who was considering purchasing.

Details are as below.
Price .com - APPLE iPod touch MC011J / A (64GB) Compare Prices

Major price information site "Price .com"As of October 24th at 23:30, the 64GB model of Apple's high-performance music player" iPod touch "is sold for 30, 477 yen. In addition, Apple's official online storeThe selling price at "Apple Store" is 39,800 yenIt is 5721 yen cheap to calculate.

The price fluctuation graph looks something like this. It has fallen rapidly since the middle of October.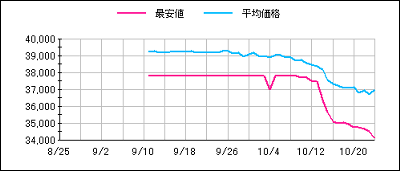 As of May 17, 2009, about five months agoThe older 32GB model was sold for 39,145 yenConsidering it, it is not an overstatement to say that it became cheap overwhelmingly, but it is very difficult to determine when to buy such a product ....