Lipton Sparkle Apple Tea Soda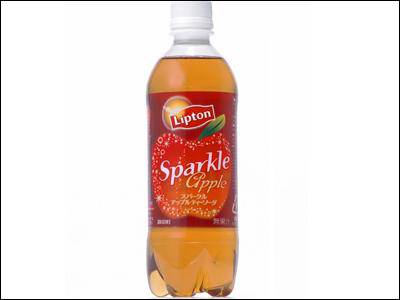 A new flavor of tea soda appears from Lipton. The suggested retail price is 140 yen plus tax and is sold from Tuesday, October 17, 2006. Lipton's flavor of carbonated tea has hoped that it was only lemon so far.

The characteristics of the taste are as follows."Lipton Sparkle Apple Tea Soda" New Release
- Sweet smell of apple and clean taste of black tea and soda -


● Features of the contents
While making full use of the sweet smell of the apple, we realized a refreshing and refreshing aftertaste by using a black tea leaf with a good taste and a more favorable carbonation stimulus.
How much does apple tea and carbonate fit? I am a little worried that the container is not a bottle but a plastic bottle.