"SUPER C" free software to mutually convert all multimedia files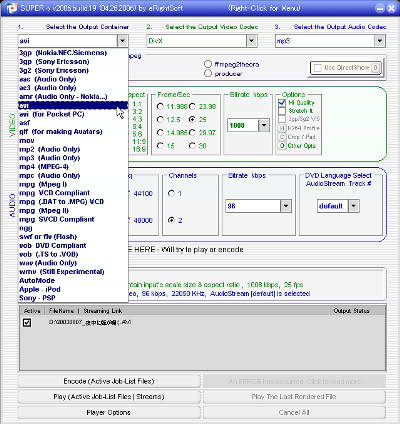 Easy to use, simply drag and drop the file you want to convert, select the container format (for iPod, PSP or AVI file) and choose the video format and audio format.

The video formats that can be converted are 3gp / 3g2, asf, avi (DivX · H263 · H263 + · H264 · XviD · MPEG4 · MSmpeg4 etc), dat, fli / flc / flv (Flash), mkv, mpg (MPEG1 · MPEG2), mov Rg / qt, rm / ram / rmvb (RealPlayer), str (PlayStation), swf (Flash), ts (HDTV), mp4 (H263 · H263 + · H264 · MPEG4 etc.) Viv, vob, wmv. A bonus GIF animation format is also possible.

Also, audio formats that can be converted are ac3, amr, mp2, mp3, mp4, mpc, ogg, ra, wav, wma.

さらに「mms://」「rtsp://」「http://」などのストリーミングを保存することも可能です。

Other functions, usage, and download destinations are as follows.
SUPER C

Download from below.

Download SUPER C it's FREE

Download | SUPER C

Software name stands for "Simplified Universal Player Encoder & Renderer". Ffmpeg, mencoder, mplayer, x264, ffmpeg2theora, the libavcodec library, the theora / vorbis RealProducer plugIn can be used graphically. Therefore, we can also handle Avis format which is AviSynth's script file.

Click on the installer to download it




Select "Japanese" and click "OK"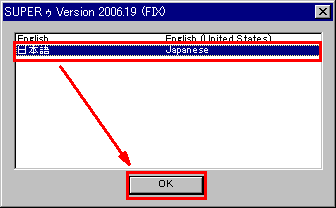 Click "Next"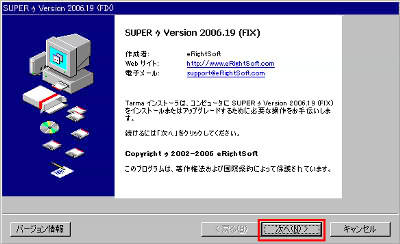 Click "Next"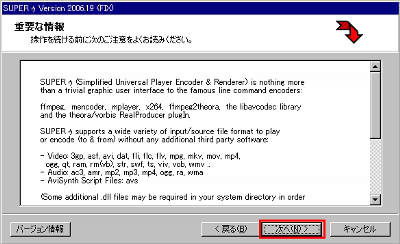 Click "Accept"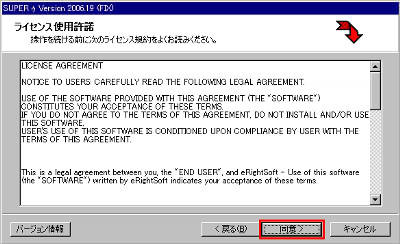 Click "Install"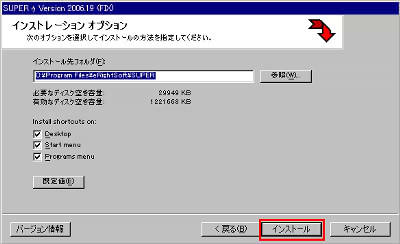 Wait for the installation to finish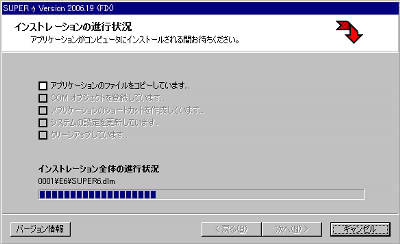 Click "Finish" to start up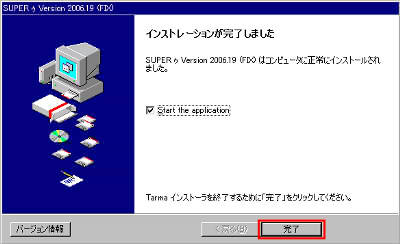 This is the main screen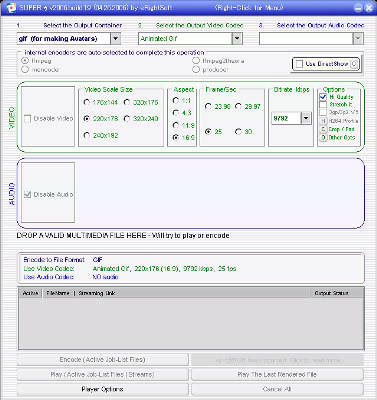 First, drag and drop the file you want to convert into this window and register it.

Select the format you want to convert next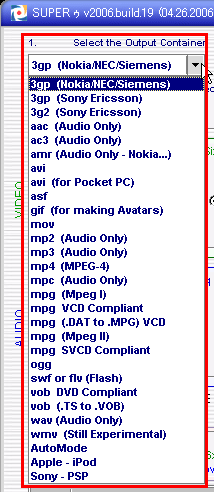 Select video format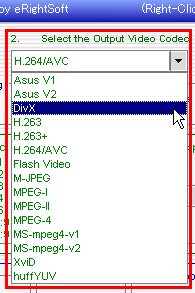 Select audio format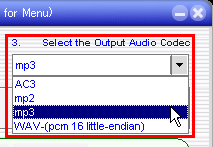 Then select the media encoder to use for the transformation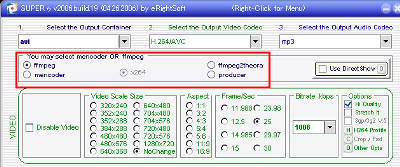 Depending on the encoder you select, the setting items change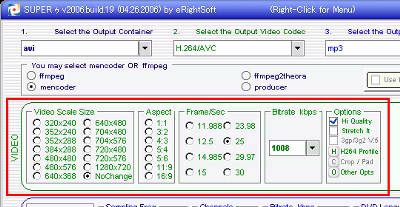 Also, by checking "Use Directshow" and clicking "O", you can insert arbitrary characters as a watermark, concatenate multiple files, join them, turn them fast and slow, turn direction, rotate, fade You can add effects such as in and fade out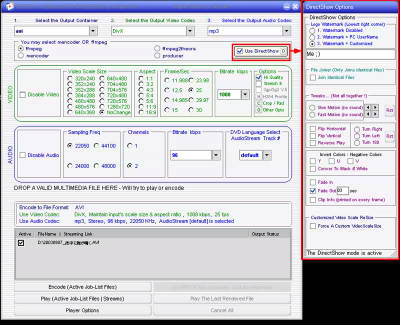 Right click on the setting and select "Specify The Output Folder Destination"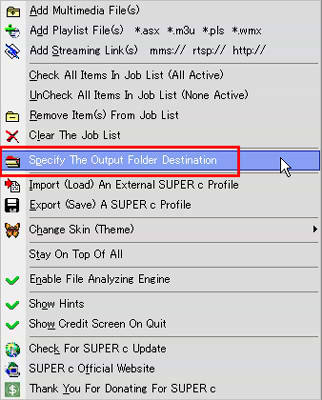 Select the folder you want to save and save after conversion and click "SAVE Changes"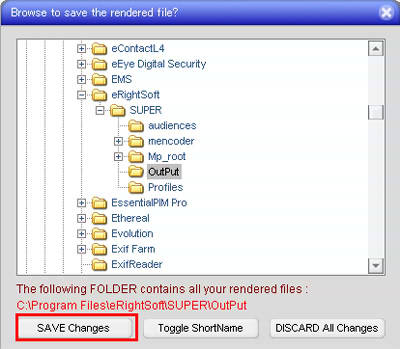 Finally click "Encode" to complete. Conversion starts in the set format, and the file is completed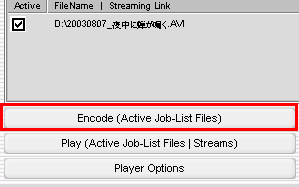 In addition, it is also possible to change the skin from the right click menu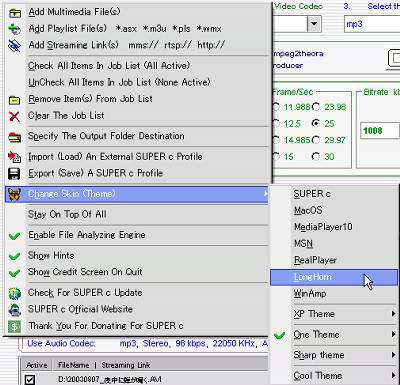 Also, if list of conversion format list is not displayed, it may be improved by unchecking "Stay On Top Of All"



Downloading of streaming is possible by selecting "Add Streaming Link (s)"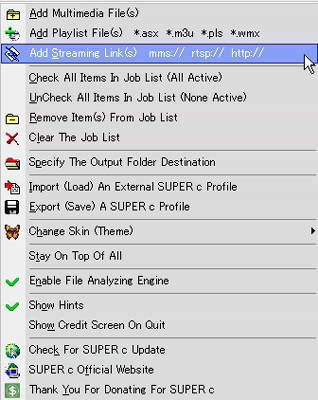 With this software, you can easily convert downloaded YouTube files into arbitrary format and it is very convenient.