I ate Osaka's "Special (Sasebo) Burger"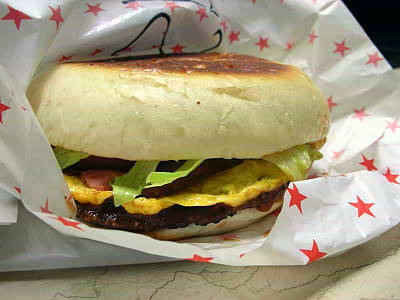 Stamina Honpo KayaIt is located on the 1st floor of Osaka Station 2nd building underground, and "Special (Sasebo) Burger" here is popular, it seems to be the difference between hamburgers and clouds at the fast food shops.

What kind of burger is it like ...
Wait and wait 10 minutes ... Start ordering and start baking. So this is the place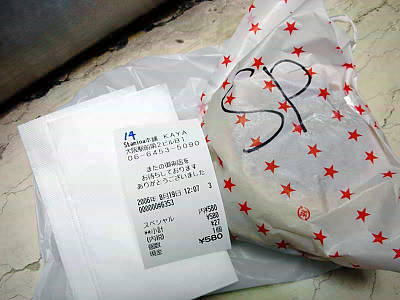 It is quite large. It is about 14 centimeters to 15 centimeters. Buns are crispy on the outside, rich in the inside.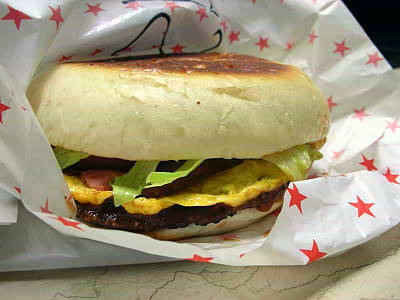 Contents is like this.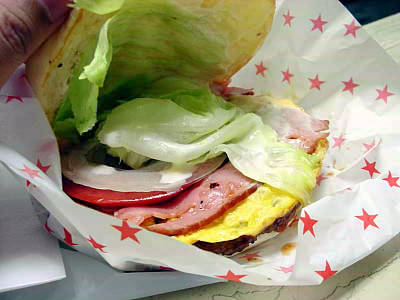 Patty, bacon, egg, lettuce, tomato, onion, cheese, and two handmade sauces. The combined taste is certainly very excellent and excellent taste. Feeling that the umami of meat and other materials are intertwined well in the sauce. However, it does not miss the example of such a burger and becomes the fight with the source which was spilled when becoming the last person. But if you eat without spilling well you can have a satisfying feeling of a full source. Overall the amount is large, so I am satisfied with lunch for one.

·Related Links
Sasebo Burger - Wikipedia