The classic dom dom burger 'croquette burger' has been revived for a limited time, so I have tasted the nostalgic taste.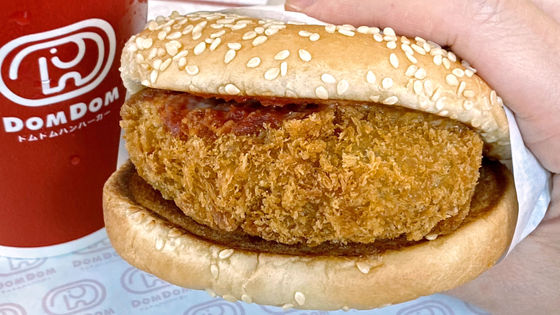 To commemorate the 50th anniversary of Dom Dom hamburger, Japan's first hamburger chain, the once-existing popular menu ' croquette burger ' has been revived for a limited time. I have actually tasted the nostalgic taste of just sandwiching beef croquette with ketchup and mayonnaise.

The nostalgic 'croquette burger' is back for a limited time! !! | Dom Dom Hamburger [Official Site]

https://domdomhamburger.com/topics/1544.html
Arrived at Dom Dom Hamburger.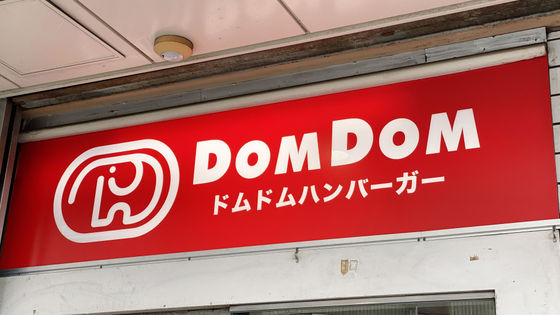 The croquette burger was served in just over 5 minutes after ordering.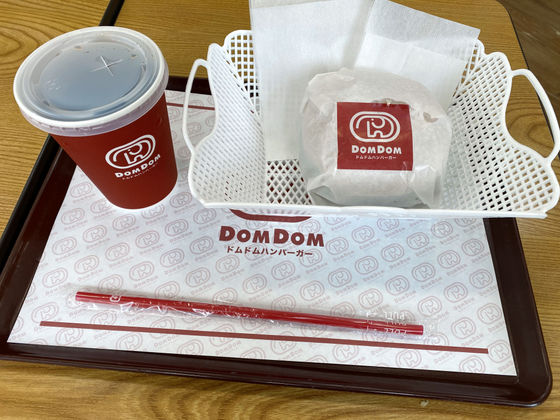 This is a croquette burger. A popular menu that once disappeared from the menu, but has been revived to commemorate the 50th anniversary. The price is 190 yen including tax, and it is sold separately.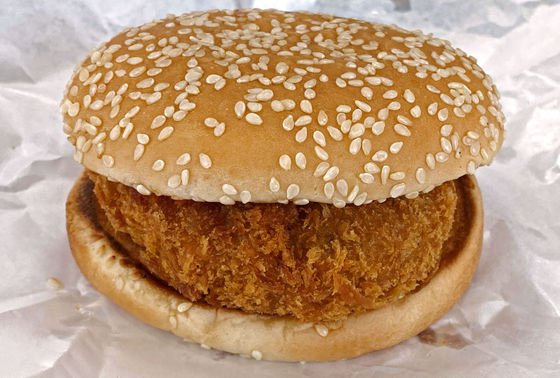 Compared to a transportation IC card, the size looks like this.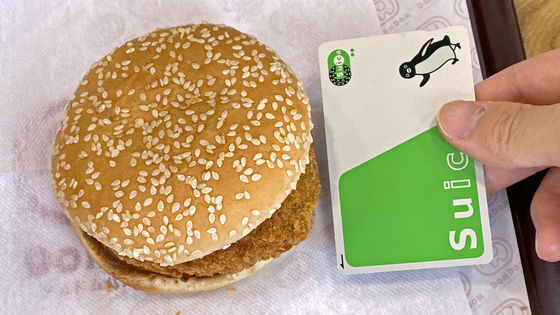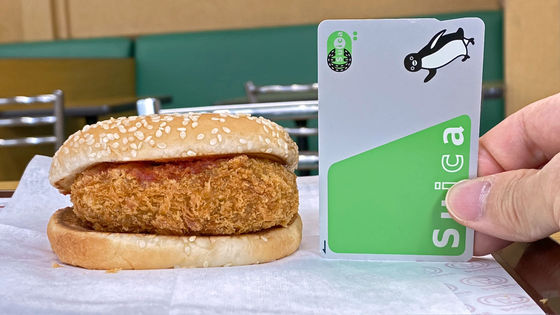 Croquette burger to Sesame Vans ...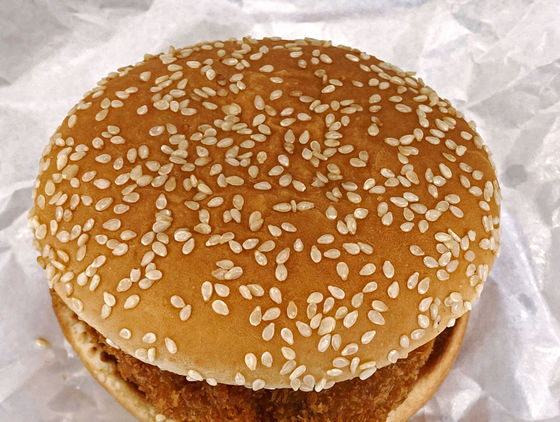 A simple hamburger with beef croquette with ketchup and mayonnaise. It does not contain other ingredients such as lettuce.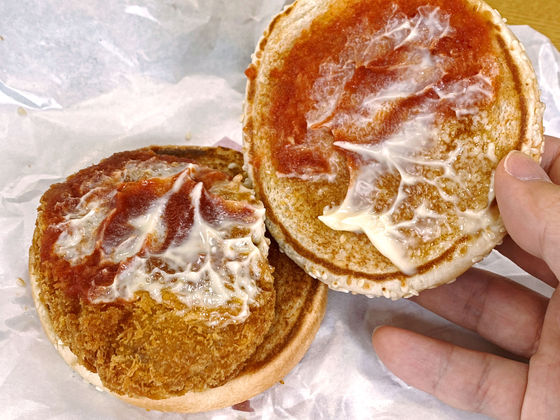 It's time to eat.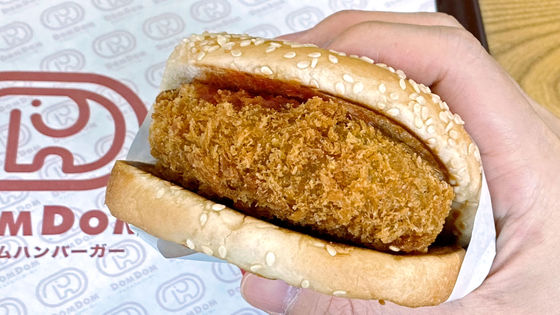 The freshly fried croquette is crispy on the outside and fluffy on the inside. The umami and richness of beef are soaked in the potatoes, and it goes well with ketchup and mayonnaise, and you can feel the perfection of the taste while being simple. It's difficult to eat out these days, but the crispy and chewy croquette is outstanding, so it's a hamburger that you want to taste as fresh as possible.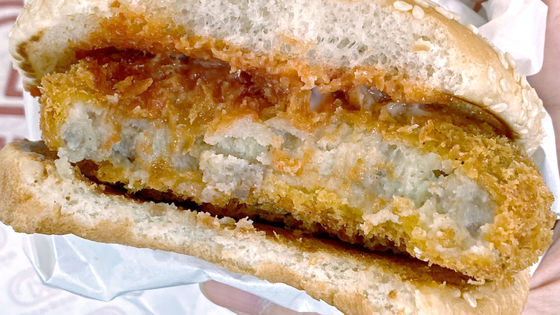 Croquette burgers can be purchased for a limited time from June 25, 2020 (Thursday) at Dom Dom hamburgers nationwide except Kuwana FC store and Tsunoe FC store.