Microsoft's blog posting tool "Windows Live Writer"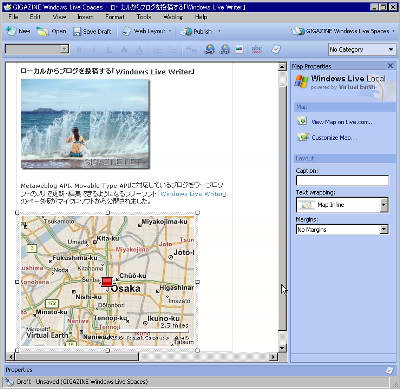 Windows Live Spaces, Windows Live Writer, a free software that can update and edit various blogs corresponding to RSD, Metaweblog API, Movable Type API etc. with word processor software released from Microsoft.

So I tried using it immediately. Japanese can also be used properly, and this trouble was not seen as far as I used it.
Introducing Windows Live Writer

Download it here(4.74 MB)

When downloading and running, first check the above and then click "Next"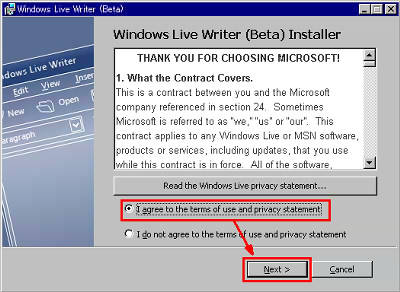 Installing ...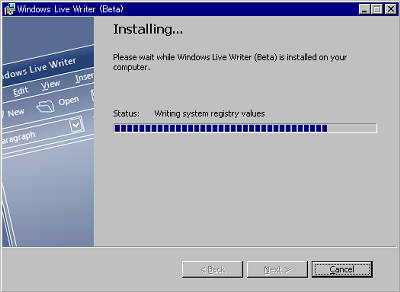 Please uncheck and click "Finish" and start Windows Live Writer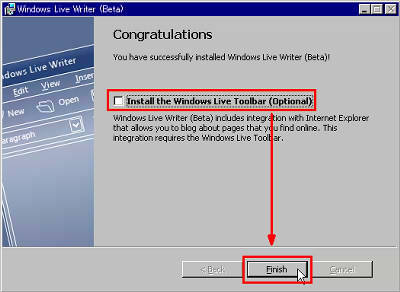 If you do not have a Windows Live Spaces account, click here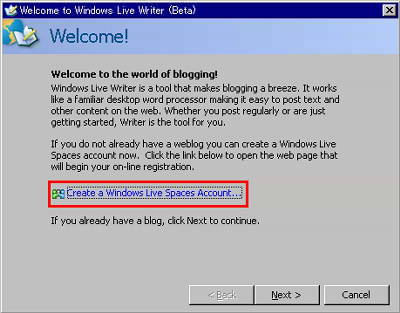 As the site is displayed, click "Sign in" at the top right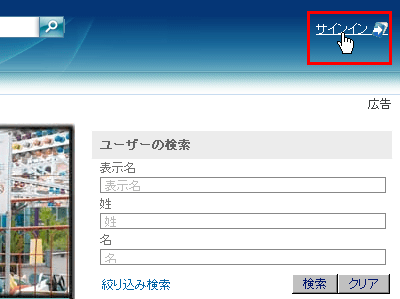 Click "Create a new space"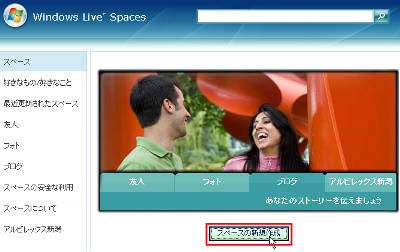 Enter the title and the address you want to use, then click "Check availability"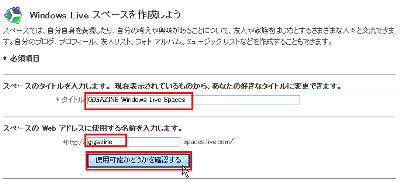 Since it is available, click "Create"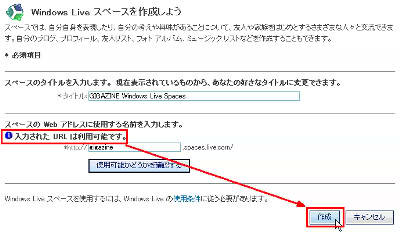 Since the space has been created, click "Edit my space"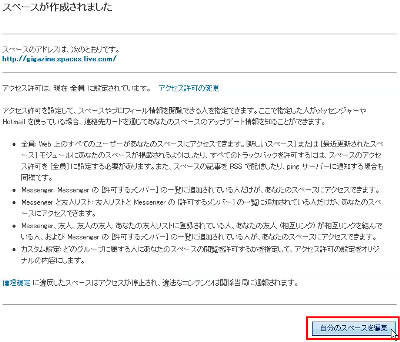 I kept it like this, clearly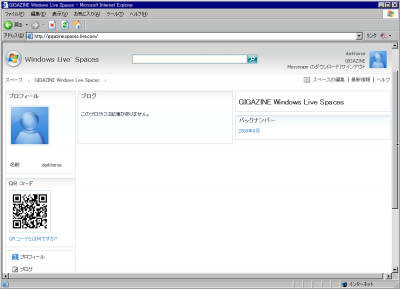 Well, let's return to the screen of Windows Live Writer left unattended and left unattended.

Click "Next"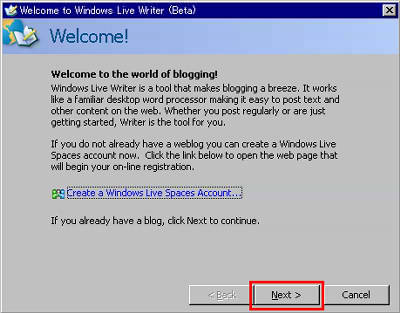 Select "Windows Live Spaces" and click "Next"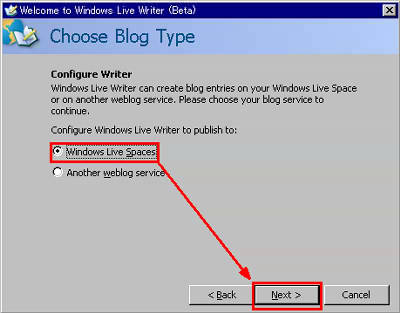 After entering the address, ID and password, check "Remember my password" and click "Next"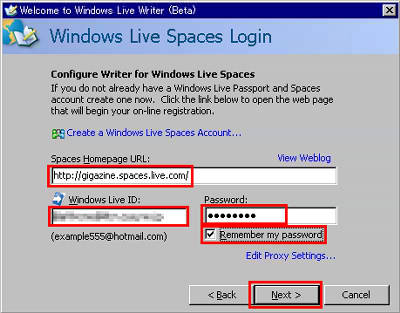 wait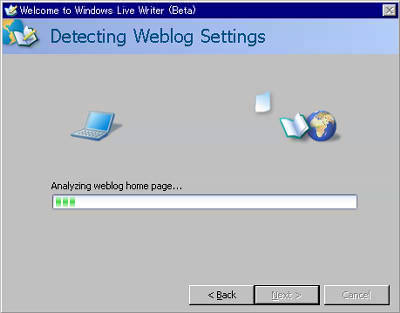 Enter the name of the weblog and click "Finish"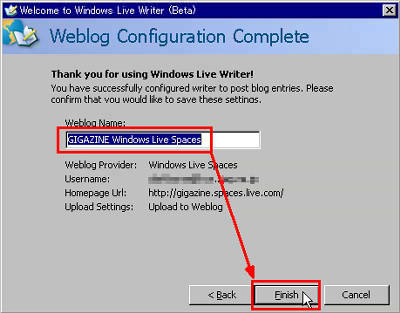 It starts up like this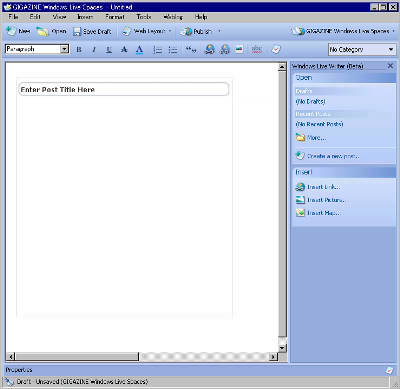 Enter the title, enter the body, the basic is with the word.

If you want to link, select this character string and click this button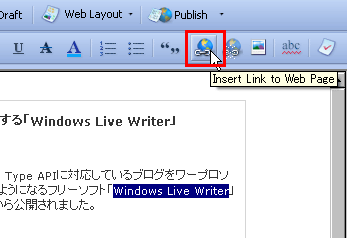 Enter the address, check "Open link in new window" and click "OK"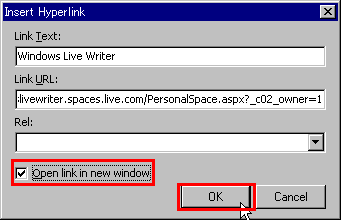 Also, if you want to put an image, click this button and select the image in your computer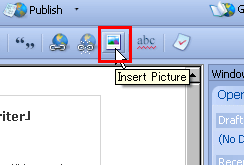 It is displayed with such feeling. You can also add effects such as character layout and drop shadow.



It is also possible to decide what to do if you click on the size of the image or the image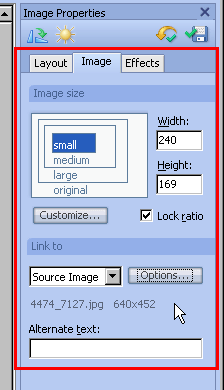 If you click "+" from the Efects tab and select "Watermark", you can put a watermark on the image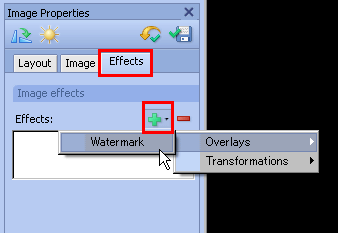 Like this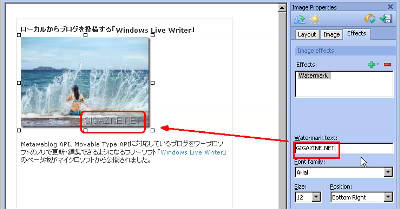 In addition, you can add various image effects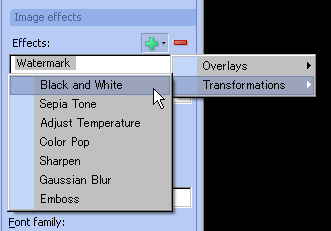 If you select "Insert Map" from the menu at the left end,Windows Live LocalYou can insert a map of. Right click to set the pin.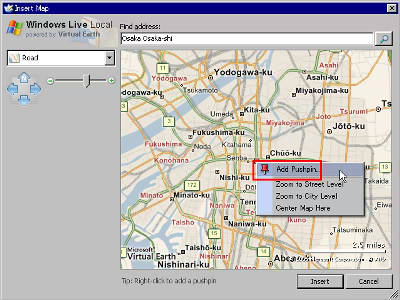 After entering the title and memo writing, click "Save"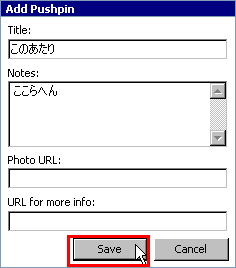 It will be like this, click "Insert"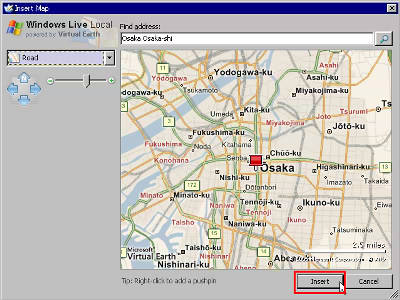 It is displayed like this. It seems quite it.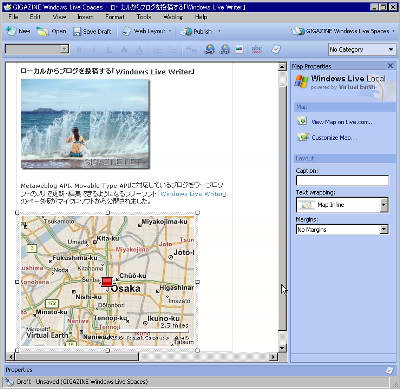 Click "Save Draft" to save the contents you wrote




Click 'Publish' to update blog with saved contents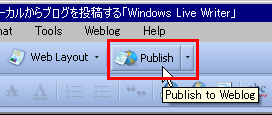 Updating……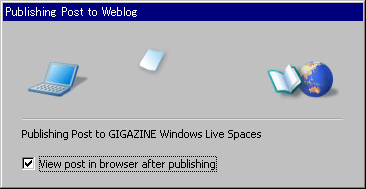 When the update is completed, the browser will automatically start up and show you the actual page. Now this.

GIGAZINE Windows Live Spaces

For other various settings, click "Preferences" from "Tools"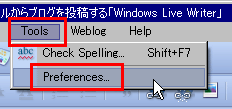 If you check "Automatically save drafts every", it will be automatically saved every specified time. It is a nice feature for those who have experience of deleting data when trying to update.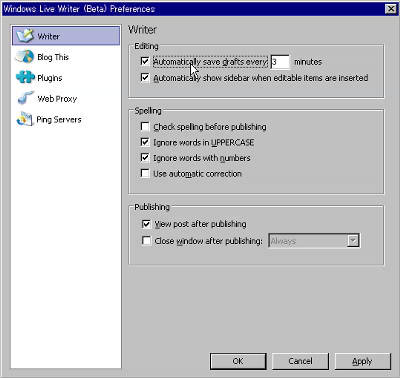 You can also create buttons for HTML templates yourself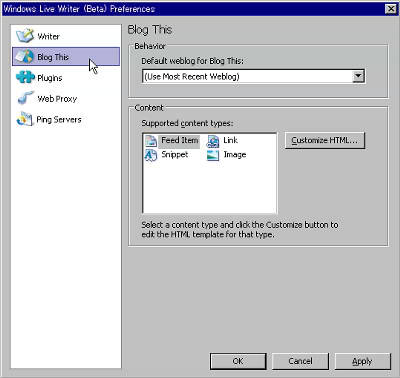 It seems that the plugin can expand the function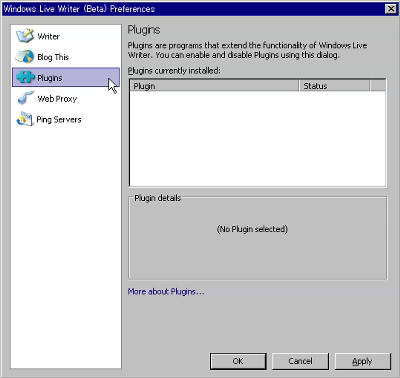 It can be updated even via a proxy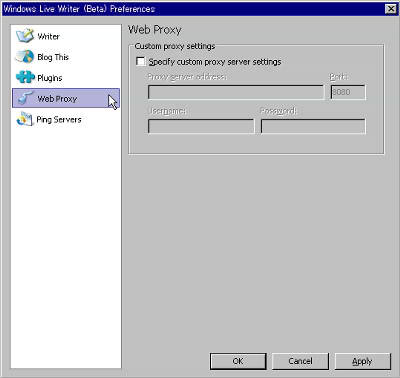 You can also register the server that sends Ping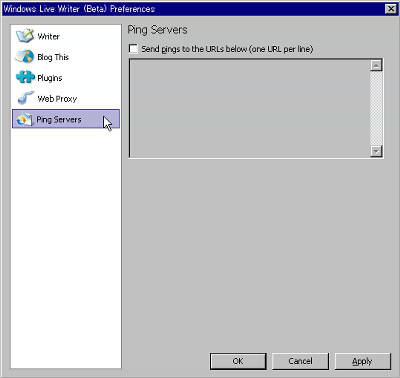 By clicking the "Open" button on the main screen, you can browse articles created and saved via this software in the past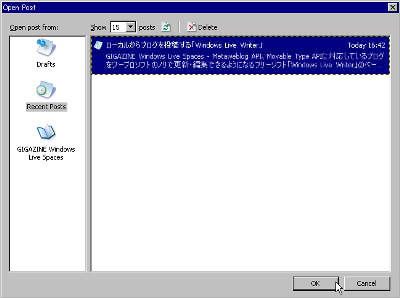 With the feeling I used, the startup is quick, the operation is light, and the impression that "Microsoft っ ぽ さ" which tends to be in common Microsoft elegance software is considerably gone and refined. This is what the beta version is.

By the way, although it is the Metaweblog API and Movable Type API of the bottom, it seems that it has been confirmed to work with Wordpress.com, Typepad, Blogger, LiveJournal, MovableType, WordPress, Radio Userland, Community Server. It is displayed properly in the list. Other than that it is OK or not OK, it is not so instable. This area is like "beta".

It is interesting that it corresponds to every blog with a more perfect implementation in the official version, but it is expected big.