"Bullet Bill 2", Flash Game of Kamikaze Attack on Mario Brothers!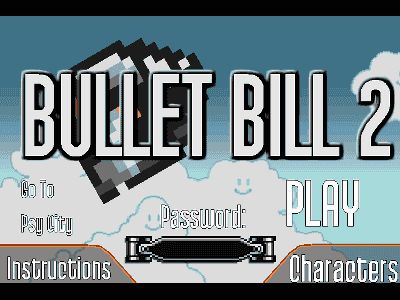 It's actually a shooter game, in which you yourself be the bullet to destroy blocks, Goombas, and your deadliest foe Mario and Luigi. Being simple and speedy, it's really a good (bad, perhaps) time-stealer.

Read on for us-or-them fight against horrendous brothers!

Bullet Bill 2: Game Information

As a kamikaze cannon ball Bullet Bill, use your mouse to move and dodge barricades, crush bricks and tackle Goombas. Your goal is to eliminate the Mario brothers.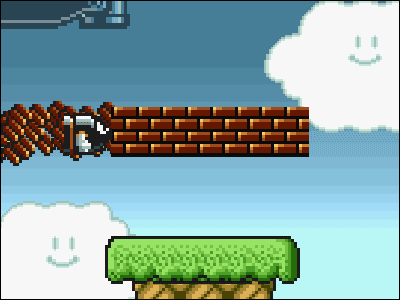 There are eight more characters which you can choose from(Sorry, we mosaicked it!). In the game you will earn passwords to unlock other characters.


Original author Psy-City also provides us his former version of "Bullet Bill". It looks more like 8-bit NES Mario, which has retro taste. You use cursor keys instead of a mouse to operate.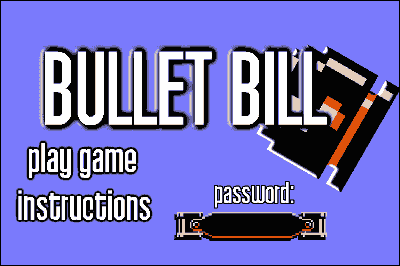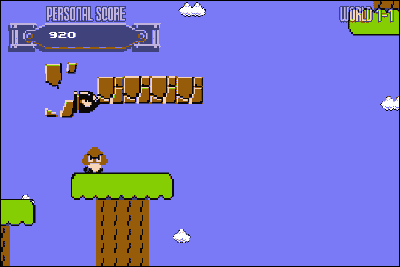 Related Post:
"Cube Rush" simulator improves your agility - GIGAZINE

"Grow Tower", the latest Flash Game in the beloved GROW series released - GIGAZINE

"Dngn" barrage simulator on Flash - GIGAZINE

Sakusaku Monster Battle - GIGAZINE
in Game, Posted by darkhorse_log