The game Mario shoots enemies "Super Mario: Rampage"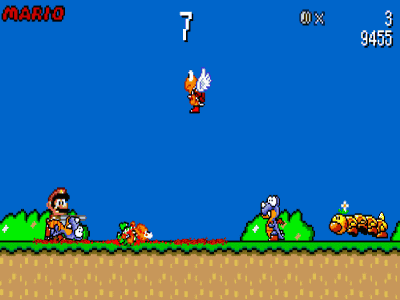 "Super Mario: Rampage" is a game of side scrolling that shoots an enemy approaching Mario with a gun. It is a simple game where you can shoot and defeat enemies coming from the front with compulsive side scroll like some stage of Super Mario Bros.

Details are as follows.
Arcade Trip - Super Mario: Rampage

title screen.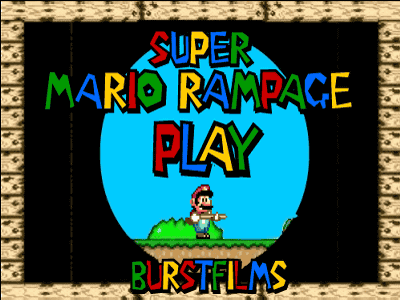 Move by the cursor left and right, shoot with the space key by changing the angle of the gun up and down. Although it is forced horizontal scroll, it keeps its current position without pressing the right all the time.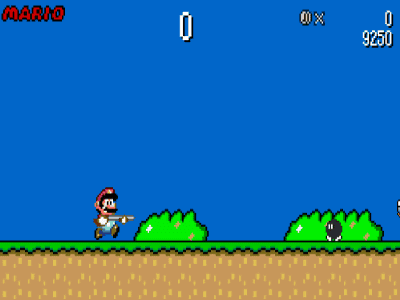 I will shoot like this. There is a time when you hit a shorter side of a shorter enemy that will not hit.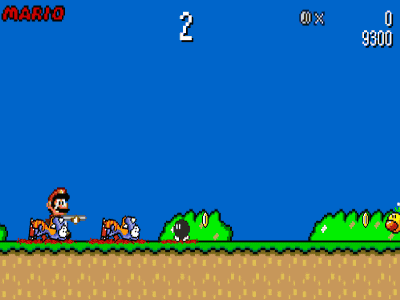 It is also possible to shoot a flying Squirrel.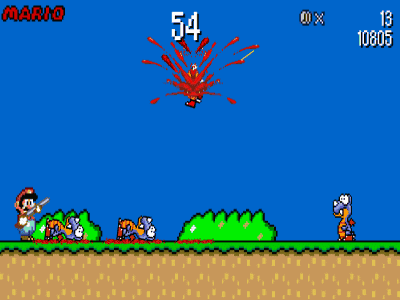 Game over.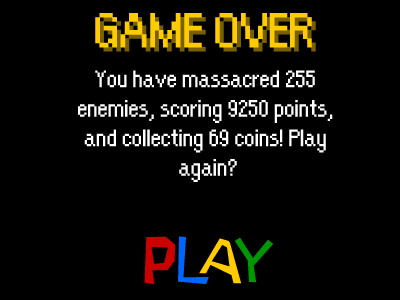 I will just beat Zaco just now. It is more fun if there are elements such as boss and power up of weapons .... About high score seems to be being improved so that it can be recorded properly now.