Mario-like game "infinite Mario Bros" in which infinite stage is generated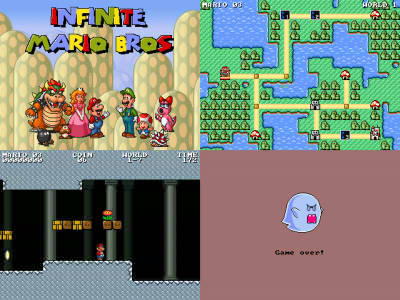 It is a game using characters like Mario Brothers. I am using Java and I can play it through a browser.

The point is that the stage is generated infinitely. Every time you play, the map and the contents and composition of the stage are all changing so that you can keep playing forever without getting tired.

Explanation of play and operation method is as follows.
Infinite Mario Bros!

Use the cursor keys to move, high-speed movement with the A key · lift these items · fire ball launch · start button, jump with S key, screen enlargement with F1 key.

The Java source code is also published on the site.
in Game, Posted by darkhorse_log