Upload a movie from your browser to Google Video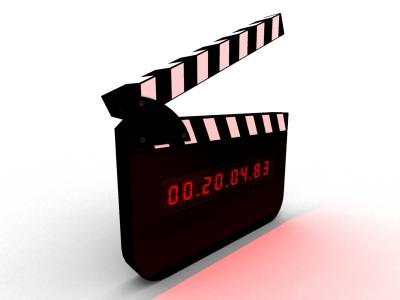 previousGoogle VideoHad to dedicate software to upload the movie, in order to compete against YouTube's easy uploading from the browser, movies up to 100 MB capacity can be uploaded from the browser.

That's why,Popcorn articleI tried uploading from the browser when I tried to create it, so I will explain how to use it. There is a strong tendency for the picture quality to be splendid and beautiful than YouTube, so YouTube's picture quality is perfect for people who are a bit somewhat.
First of allGoogle Video, And click "Upload a Video"




Then log in using your own Google Account. I used the Google Calendar account this time but I could log in properly.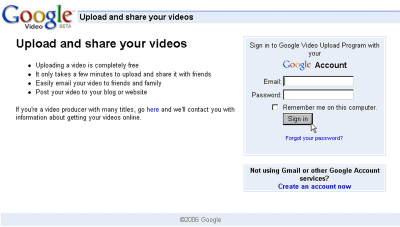 Click "Browse" to specify the movie you want to upload. You can upload AVI, MPEG, Quicktime, Real, WindowsMedia, etc. This time I uploaded the Motion JPEG codec MOV format which is widely adopted in digital cameras. Capacity up to 100 MB.
In Title, enter a title, "Description" a detailed description, and then Genre from Genre.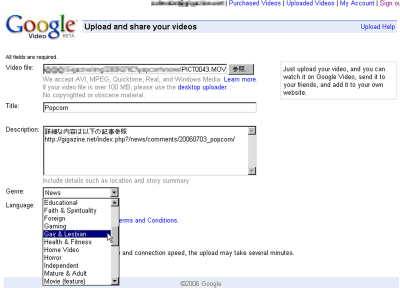 Then select "Japanese" in "Language", check it and click the "Upload video" button OK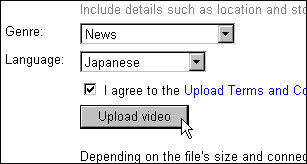 I will wait for a while.




Those who want to know the upload situation accurately,TCP Monitor PlusIt is convenient because you can grasp the total amount of transmission if you use software that sees the transfer amount such as.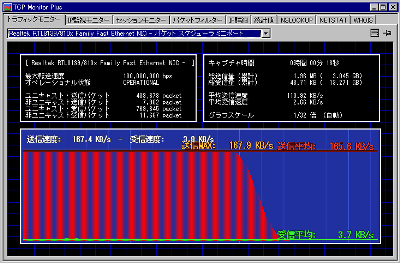 Since the code will appear when you click "Embed this video on your web site or blog" at the bottom right as uploading is completed, it is completed by copying it to the article body and pasting it.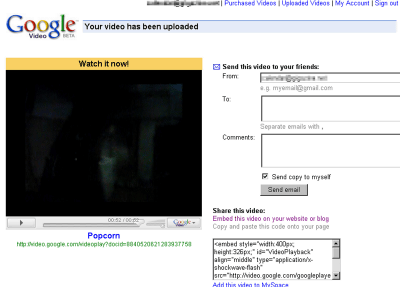 Also, in order to manage the uploaded video, click "My Account" in the upper right, then click "Video" in "My Services"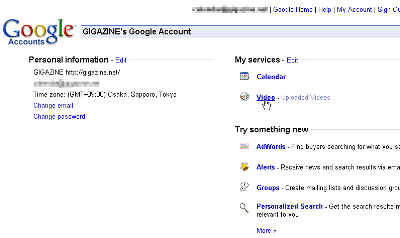 By clicking the "Uploads" tab, you can list the uploaded movie files.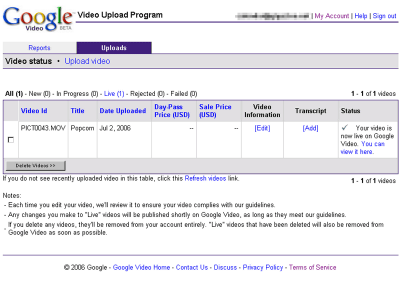 From the "Reports" tab you can see the number you have viewed and the number downloaded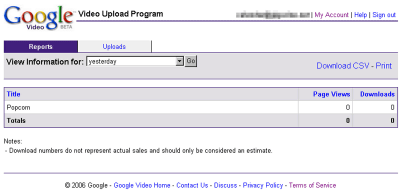 From the drop-down list, you can count up by period