Visio 2003 Internal Control Template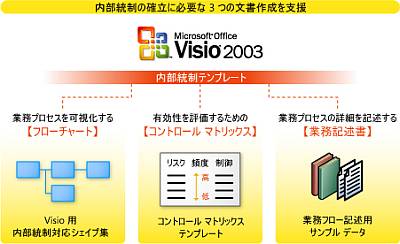 Visio is very useful for visually grasping the flow of work and making flow charts. Microsoft Office: Visio internal control template to support business process documentation
http://www.microsoft.com/japan/office/visio/prodinfo/guide/sox/template.mspx

Although it understands if seen, it is also very convenient when creating business flow.


The most man-hours required for establishing internal control are "flow chart" for visualizing business process, "control matrix" for evaluating the effectiveness of control activities, "business description It is work to document three of.

So, since it works with Excel, first create a work procedure in Excel and then import it into Visio using the internal control template distributed this time. Then, by dragging and dropping icons etc. easy to understand, it is easy to understand figure.

Download it here.

Visio internal control template DownLoad Site
http://www.visio.jp/dl/visnaibutosei/visNaibuTosei.html