Kentucky Fried Chicken's 'Garlic Hot Chicken' Tasting Review, in which gravy bursts and the taste of garlic and the spiciness of pepper are intertwined


Kentucky Fried Chicken (KFC)'s `` Garlic Hot Chicken '', which was finished with ``dry punch '' by adding chili peppers, appeared on April 5, 2023. It is a dish that focuses on the balance between the spiciness of chili peppers and the strength of garlic, so I actually ate it to see what it tasted like.

[Garlic umami x chili spiciness] A 'diabolical' combination that you won't be able to stop eating once! 'Garlic Hot Chicken' Limited quantity sale from April 5 (Wednesday) | Japan KFC Holdings Co., Ltd. KFC Holdings Japan, Ltd.

https://japan.kfc.co.jp/news_release/6239
I bought garlic hot chicken for takeout.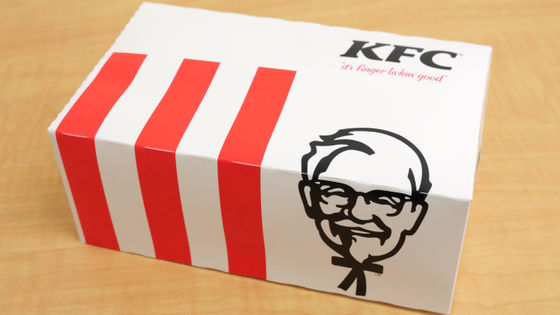 Bought 3 pieces this time. It contained a rhinoceros, a drum and a keel.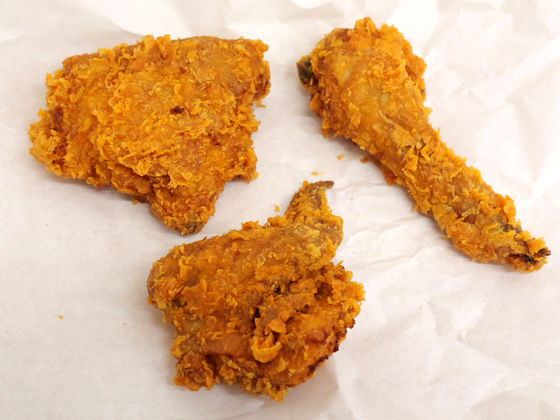 The size is roughly like this. It is the same as the original chicken on the standard menu.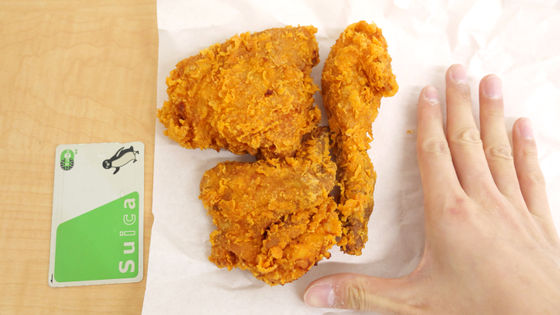 It looks like the whole batter is covered with chili peppers, and it always gives you a tingling sensation, and the spiciness raises your body temperature. The spiciness is quite strong, and people who are weak in spiciness may not accept it.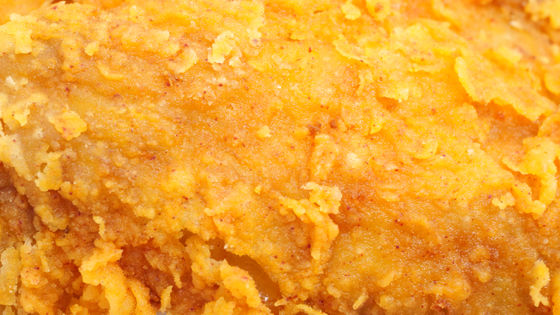 When you eat a bite, the clothing has a crispy texture that is harder than the original chicken, and at the same time as the clothing breaks, the meat juice pops out. In addition, the strong garlic scent and strong spiciness combine to create a very punchy taste. However, the spiciness is quite strong, so people who are weak in spiciness may not accept it.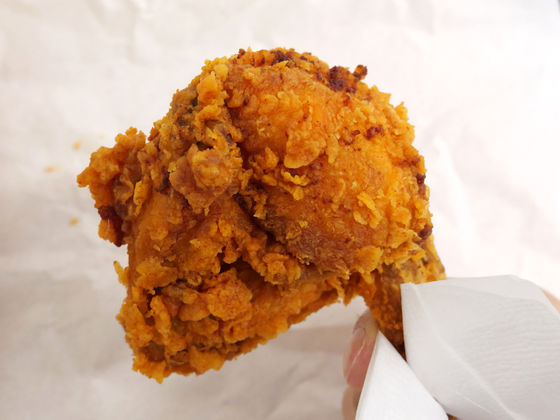 The price of 'garlic hot chicken' is 320 yen including tax for 1 piece, and it is sold at KFC stores nationwide.