Kentucky 'Gari Mayo Bacon Sandwich' tasting review with intense garlic mayonnaise and thick chicken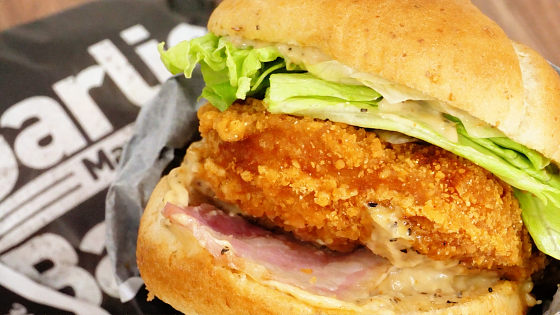 'Gari Mayo Bacon Sandwich ', which combines spicy garlic mayonnaise with a voluminous combination of thick chicken and bacon with a crispy texture, has appeared in Kentucky from April 21, 2021 (Wednesday). When I felt like 'I want to eat a lot today', I bought a special item with the ' Caramel pie ' that appeared on the same day and tried it.

Thick chicken x bacon x garlic mayo is full of volume! 'Gari Mayonnaise Bacon Sandwich' New Release on April 21st (Wednesday) | KFC Holdings Japan, Ltd.

https://japan.kfc.co.jp/news_release/1960
'Caramel pie', a pie wrapped in rich caramel cream with a crispy texture pie dough, will be released on April 21 (Wednesday) | Japan KFC Holdings Japan, Ltd.
https://japan.kfc.co.jp/news_release/1976
Arrived in Kentucky.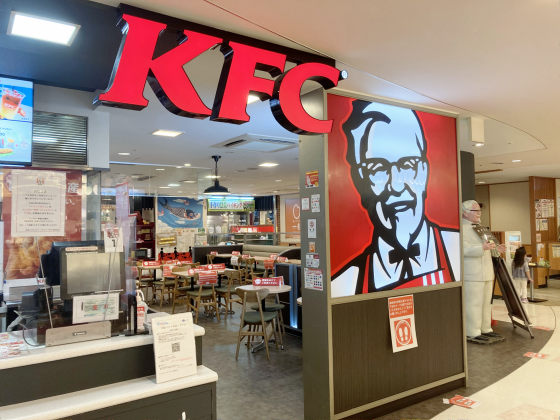 This time, I bought a gari mayo bacon sandwich and a caramel pie as a takeaway.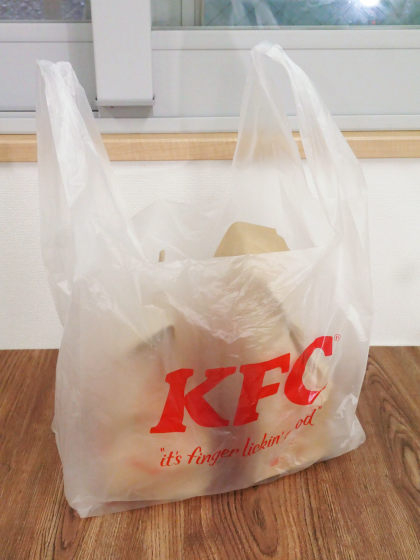 When I took it out, the black wrapping paper had the words 'garlic mayo bacon'.



When I opened it, I found that it was a fairly tall sandwich.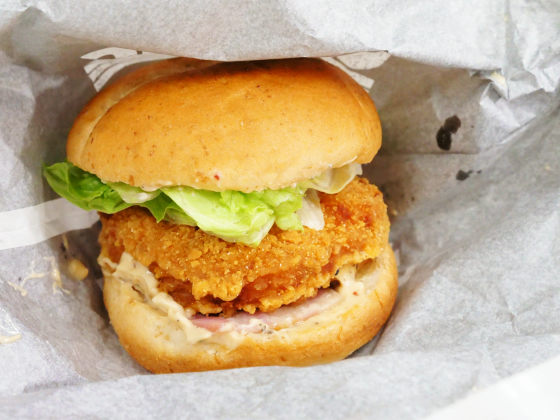 The diameter is about 10 cm ...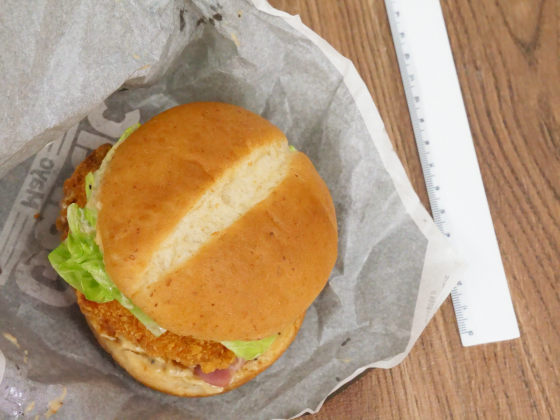 The height is about 7 cm.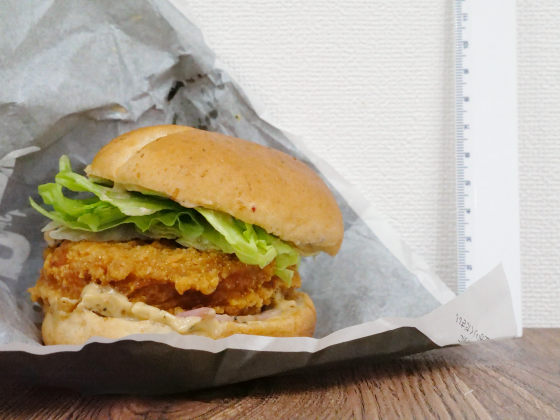 Garlic mayo sauce, lettuce, and thick chicken are sandwiched under the buns ...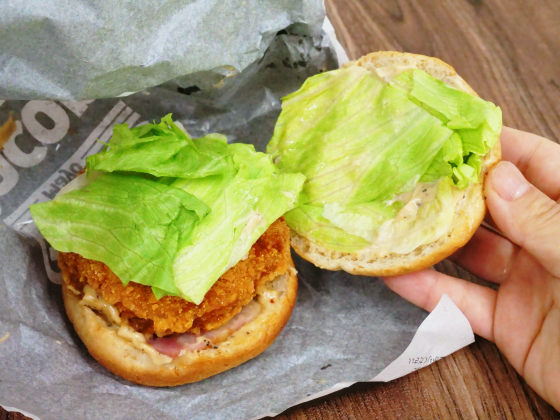 Bacon under the chicken and garlic mayo sauce again.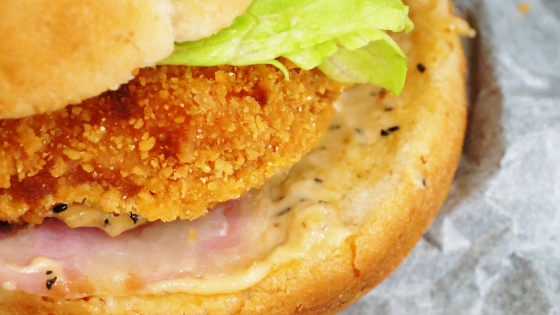 The buns are whole grain buns.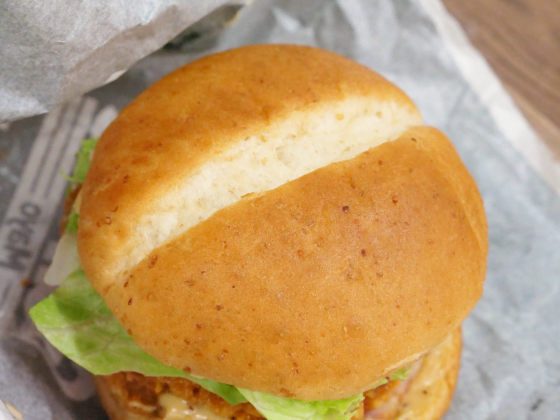 So I tried to eat it immediately ...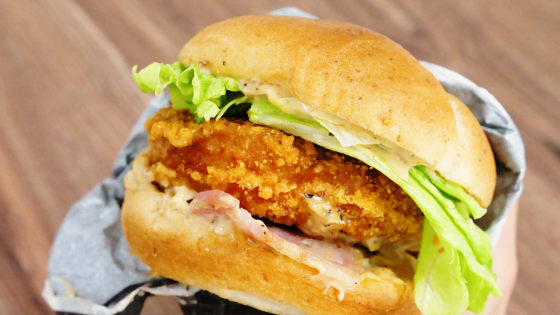 Along with the tingling stimulus of black pepper, the intense scent of garlic rushes into your mouth. Both the upper and lower buns are coated with plenty of garlic mayo sauce, so their presence is quite strong. The chicken garment also has that punchy taste of Kentucky, but since the garlic mayo sauce is not defeated, it is certainly a double punch 'solid taste'. The addition of bacon aroma and fat makes it even heavier, but on the other hand, chicken is a breast meat with a pre-prepared chewy texture, so it is not too greasy as a whole and lettuce is sandwiched between them. It was surprisingly refreshing to eat.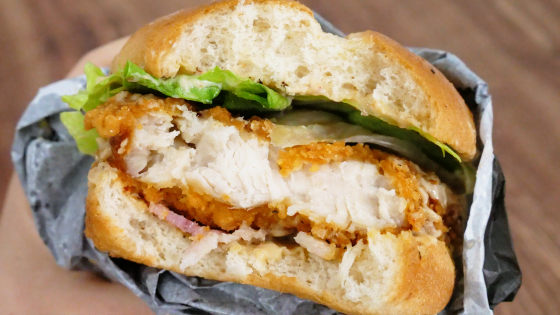 The caramel pie that appeared on the same day looks like this.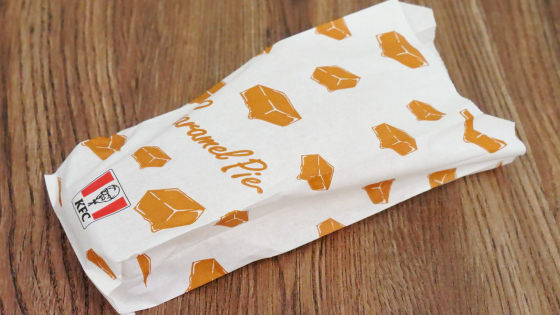 There was a stick-shaped pie in the bag.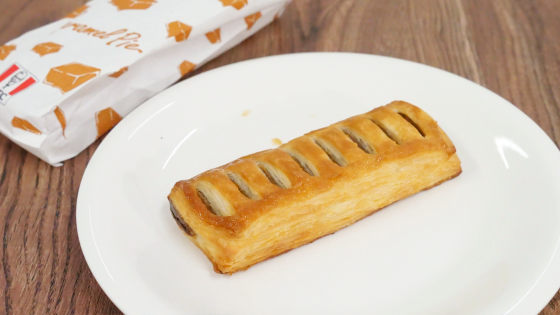 The total length is about 12 cm.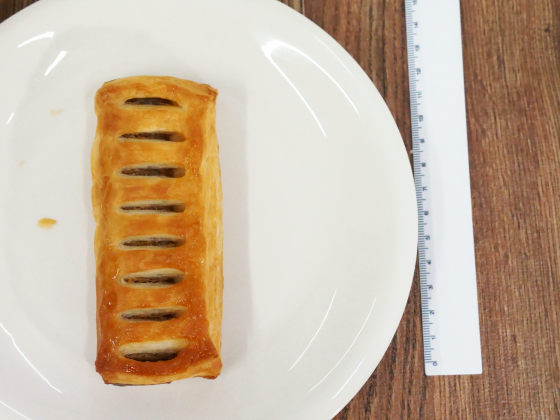 From the side, you can clearly see that the puff pastry is layered.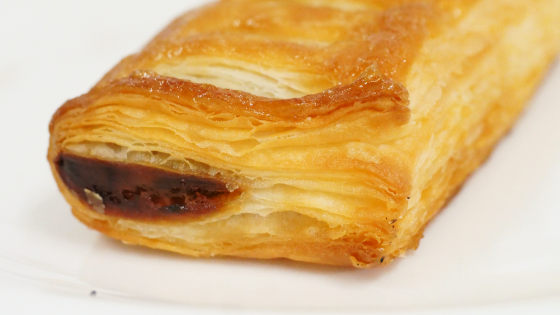 McDonald's pies
are characterized by thin dough, but Kentucky pie dough is layered and the ratio of dough to ingredients is high. The contrast between the crispy texture on the surface and the moist butter-flavored dough inside is exquisite, so it is recommended for those who want to enjoy the texture of the dough. Caramel cream has a sticky texture and is not very fragrant, but you can feel the unique flavor of so-called 'raw caramel'. It wasn't too rich, and it was a standard taste that everyone could enjoy.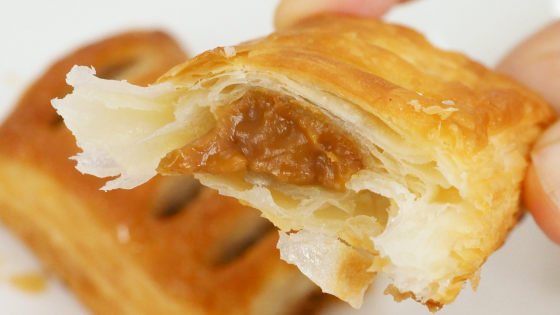 The gari mayonnaise bacon sandwich is 480 yen including tax, and the caramel pie is 230 yen including tax.